Looking for gift ideas for your favourite foodie Valentine? Treat your loved one or best friend to our pick of gifts, including Italian cheese & wine boxes, fun & personalised chocolate bonbons and a unique matcha kit and other great-value gifts to give on the day. We have plenty of gifts to deliver to treat your valentines from afar. As with every single product on our online marketplace, when you buy it you buy directly from a farm or food, drink maker and you are supporting independent and small businesses.
Valentine's Day 2021 falls on a Sunday (14 February for those of you who need reminding!), so a thoughtful gift idea is to spend the day preparing a special meal or cocktail for you and your loved ones to enjoy. Check out our herbs & spices, cheeses, collection of cooking & dressing oils, drinks here too.
01. Italian Cheese & Wine Box
The box contains the following products: – Patented iron Stand in jeans handbag to melt the cheese – Lucano Caciocavallo cheese 1,2kg – Cruschi ( Sweet Peppers fried) – Biologic Honey of the Pollino – Wine Aglianico del Vulture Terra dei Re "Nocte" – Matera's Bread – Lucana Truffle Cream – Sontoku Japanese Professional Knife – Wooden honey dispenser – Corkscrew "Terra dei Re"
All box options available here 
Price from £89
02. Handpainted Chocolate Bonbons

For VALENTINES why not treat a loved one or yourself to a box of award-winning Chocolates skilfully made by hand in small batches, and finely decorated with beautiful artwork? Filled with soft ganache each box will include the following flavours: COFFEE & CARDAMOM, FALOODA, PINK PEPPERCORN WITH PISTACHIO and RASPBERRY
These are now available for pre-order and will be shipped w/c 8 February. (4 items/ per box) Each box is made of sustainable material and will be personalised with a handwritten message from YOU!
Sounds excellent? Visit todelli.com today and search for 'The Painted Peacock' to get this delivered to your doorstep on time 💚
View the box here to learn more and buy online
Price £6.50/ per box (4 items)

03. A box of African Herbs & Spices

Chef Zoe with her project Zoe's Ghana Kitchen aims to educate and help everyone cook delicious African recipes with the best ingredients. Head over here to discover the African herb mixes she is making & offering. From a Salt collection with Okra Salt, Hibiscus Salt and Extra Hot Chilli Salt to Superfood bundles with Moringa and Baobab Powder
 Price £5.00
04. Whisky smoked cashews, salts & syrups collection

Hawkhead Whisky Smoked award-winning syrup, salts and cashews are smoked over whisky cask oak sourced from Scottish Distilleries. If your loved one is a Whisky lover then this is the perfect gift for them – they will absolutely love it!
View all products here to learn more and buy online
Prices from  £1.50
05. A collection of fine teas in a luxury box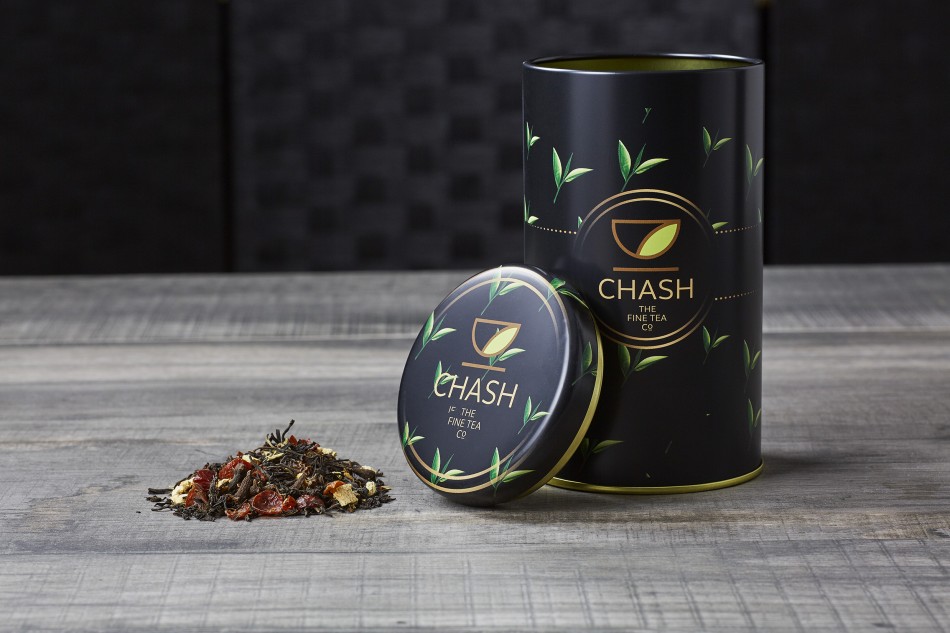 If 'Tea Makes Everything Better' shouldn't we be drinking better tea? Whether you are a tea lover or not Dan from Chash tea will make you love it. With unlimited options and special blends from around the world, you will finding yourself learning more than you ever imagined about tea, how to make it and where it comes from. The perfect gift for any tea-lover friend as they can come in a special Tea Caddy
View all products here
Prices from  £4.50
06. A collection of healthy organic drink shots and crackers

Do you find your Valentine spending hours researching healthy eating habits and food products? Then they will definitely love a product or two from Erbology London. They have a range of great-tasting drink shots, herb oils and crackers that you or your friend will absolutely love!
View all of their products here (you can request a mixed flavour box of shots too by messaging the seller)
Prices from  £4.50
Photo credit to Emma Victoria Stokes
07. A special Asparagur or Bumbleberry Dry gin from a Distillery in Worcestershire

A simple way to produce gin is to put botanicals into a pot with a quality base gin, allow the mix to macerate, run the still with the botanicals in the spirit, and collect the botanical distillate. This is then proofed with water and bottled at the desired strength—this is the one-shot method.
Produced with this method & Inspired by the produce of Worcestershire the Hussingtree Distillery is bringing to you the Asparagus flavour dry gin🍸 It is the culmination of 6 months of hard work, experimenting with distilling processes and botanical blends, to understand the best way to unlock the vegetable's flavour. And the result? It's a bit quirky. It's pretty unique and it could be the perfect gift to surprise your Valentine 💚 too!
If you are already thinking about cocktail recipes or a gift to surprise your loved one or friends then head over to todelli.com and search for 'Gin' or click here to find out more, buy it online and get it delivered to your door in the next four days.
View the Asparagus Gin here
Price  £26
08. A special Birch Syrup Glaze

Birch Syrup is produced by collecting the sap from the birch trees and evaporating a large amount of the water to concentrate it to a syrup. It takes over 100 litres or of sap to make just 1 litre of Birch Syrup. The sap, containing only 1% sugar, looks and tastes much like water if you taste it straight from the tree. To concentrate the sap it is at first processed through a reverse osmosis machine which removes around 70% of the water and then we gently heat the concentrate to evaporate more water until it reaches 67% natural sugar content.
Birch syrup is distinctive in flavour and extremely versatile. It has a rich, fruity caramel flavour that is fantastic in both sweet and savoury recipes and in cocktails. Birch syrup is a delicious sweetener that blends well with other flavours in a wide variety of recipes including marinades, barbecue sauces, dressings, granola, baked beans, coffee, baked squash, cakes, bread and even ice cream.
View the product here (this product is almost sold out – grab it while still available)
Price  £9.99
09. A Premium & Limited production Italian Olive Oil

Macchiabuia Essenza Monocultivar Frantoio is an oil full of character but at the same time elegant. The bottles are a limited series of 500ml premium & extra virgin olive oil. The olives used to produce Macchiabuia Essenza are harvested exclusively by hand and are subjected to two selections, the first in the plant and the second is done after harvest. only the best olives will be used for the production of Macchiabuia Essenza. Its fruity and dried fruit notes make it soft and docile in the kitchen, for widespread use, which is enhanced in particular with those dishes that do not require too much freshness, but that want to be completed by a soft and enveloping taste.
View the product here (this product is almost sold out – grab it while still available)
Price  £21.42
10. A Blue Cheese straight from a dairy farm in Dorset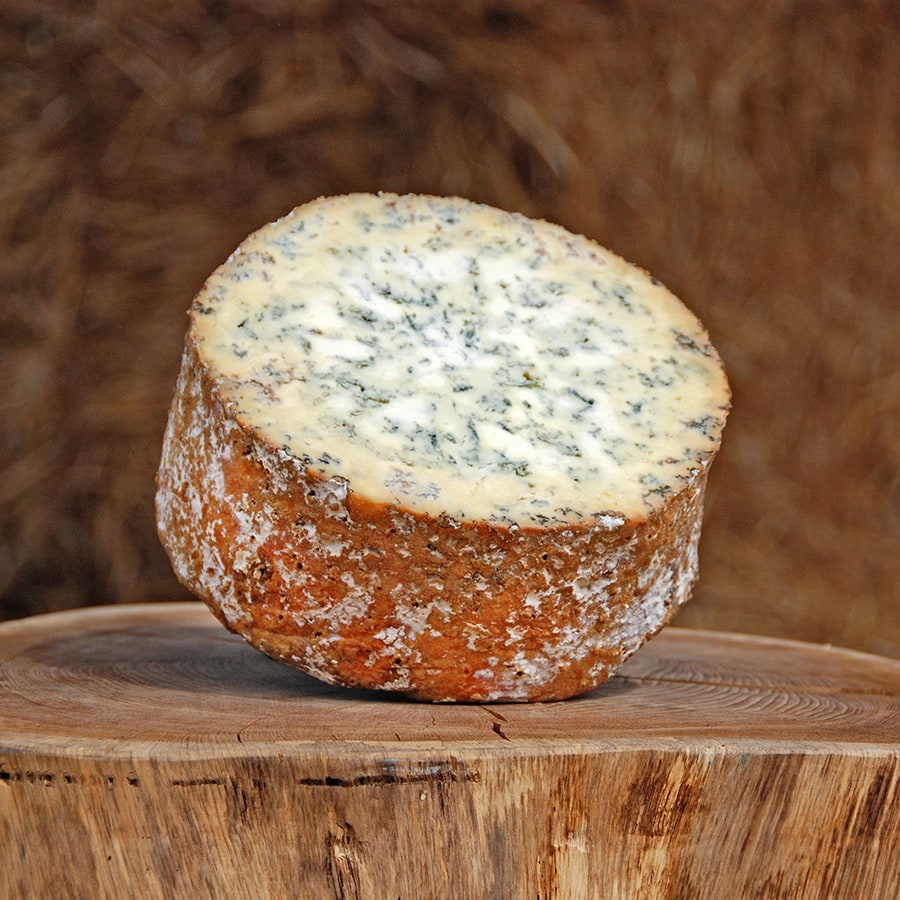 In the heart of the Dorset countryside, just outside Sturminster Newton, you'll find Woodbridge Farm which has been home to the Davies family for over 40 years. They produce hand made artisan blue cheese near Sturminster Newton in the heart of Dorset. Made using the pasteurised milk from our own herd of Friesian dairy cows. Suitable for Vegetarians & perfect for cheese wedding, valentine cakes or simply to give your cheese-lover self or friend a day of tasteful moments!
View the product options here
Price s from £30 for 1.5Kg