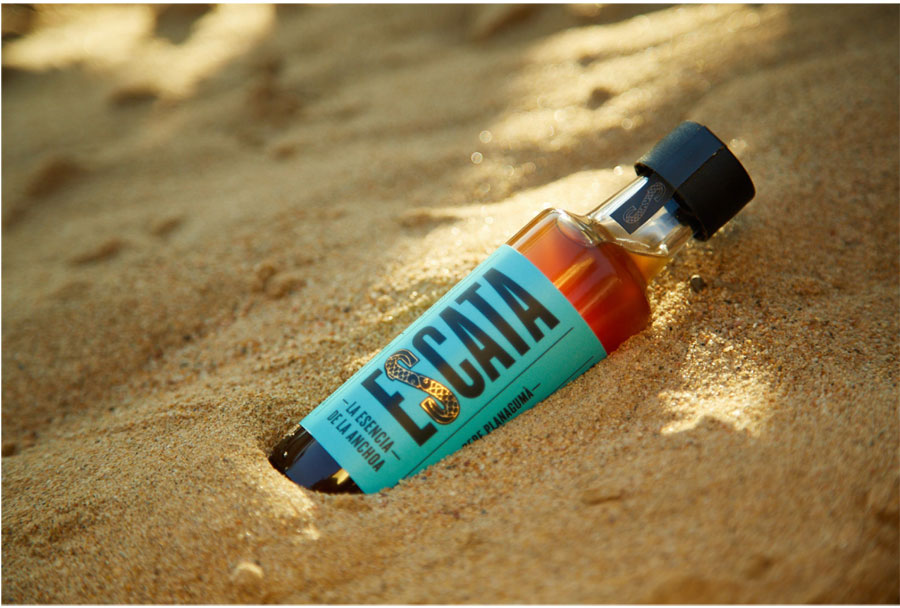 Have you ever heard of Garum at all? We will give you a little clue: Romans at the end of the first century A.D. used to enhance their dishes with Garum sauce. During feasts, they used to add flavour to their porridge, meat and fish dishes or even to the wine through this sauce. With its extraordinary and unusual fishy taste, Garum sauce was said to be an essential ingredient at that time.
Believe it or not, this legendary sauce has now been brought up-to-date and reinterpreted for use in contemporary cuisine by one of our amazing independent suppliers! With the name of Escata, Burntisland Fish Co present a fermented Anchovy essence that brings the ancient Garum back from history to the modern table. A few drops of this flavoursome Mediterranean sauce can be poured into rice and pasta dishes, salads, cheeses and even desserts to donate an extra touch of flavour.
Chefs, are you ready to differentiate yourself from your competitors? To update old recipes with a unique and refined taste? A good dish of meat or fish can be easily cooked by many others, but the peculiar touch of Escata (shop here at Todelli) will allow you to hold the attention of a more sophisticated and demanding clientele.
Innovation and science are key to Burntisland Fish Co, and Escata – by Chef Pere Planagumà – is an example of science meets culinary tradition. Burntisland Fish Co is a Scottish company where the knowledge and experience of a Scientist and a Fishmonger are combined to bring unique products to the market: from Escata essence to Gravlax Salmon and a selection of high-quality Salts.
At his restaurant in Roses, Chef Pere Planagumà creates his dishes from the very heart of the Costa Brava, with the Mediterranean always within sight. Always curious and investigating new flavours, he just created Escata. 
Burntisland Fish Co is the sole UK distributors for this significant and amazing contribution to the chef's flavour armoury.
Below you can find a delicious recipe by chef Pere Planagumà accompanied by its refined Escata sauce.
---
DRY RICE WITH PRAWNS RECIPE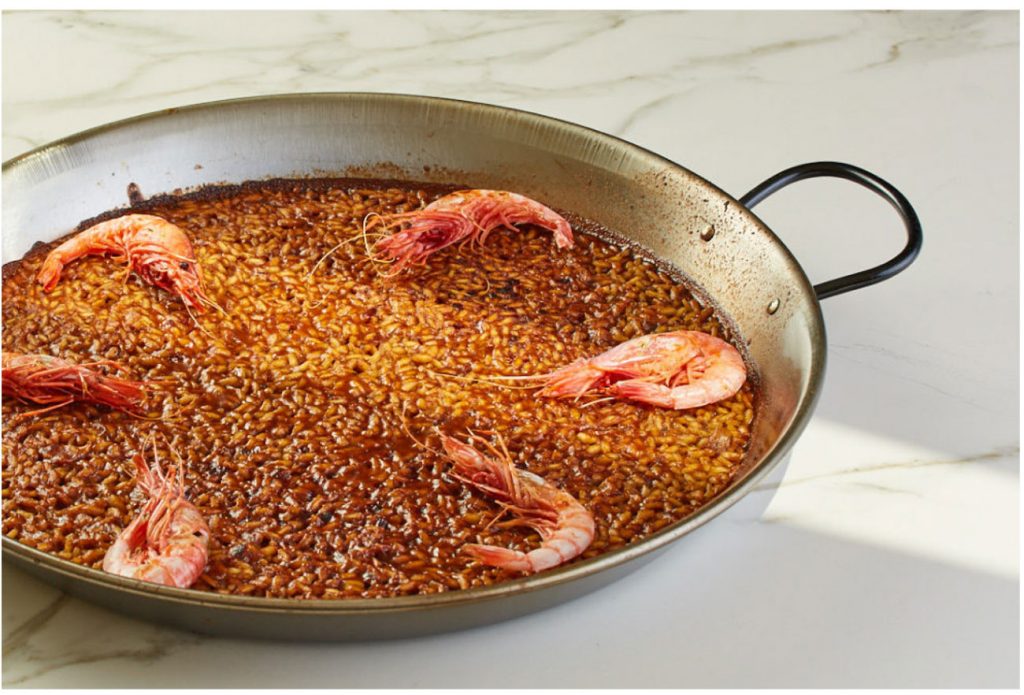 INGREDIENTS FOR 4 PEOPLE:
25ml Escata
300g Carnaroli rice, preferably from MOLÍ DE PALS.
750ml good fish stock, including prawns
25g onion, tomato and garlic sofrito (see below)
12 large prawns, preferably from Roses
PREPARATION:
Light the stove.
Put a generous splash of olive oil in a paella pan and make the sofrito by
slow-frying the onions, garlic and tomatoes until sticky. Then add the rice.
Stir a couple of times and then add the stock, previously warmed through.
When it comes to the boil, add 25ml of Escata.
Leave to cook over a high heat for around 15 minutes.
After 15 minutes, if the rice is still fairly moist, you can dry it out in the oven or over a barbecue for three minutes or so. Meanwhile, cook the prawns on a griddle pan.
Once the rice is dry and cooked through, finish off by arranging the prawns on top of the rice.
Enjoy with ESCATA!
And if you have a sweet tooth but don't know how to integrate Escata with your desserts, we recommend a simple but tasty chocolate ganache with an added taste of Escata.
CHOCOLATE GANACHE WITH ESCATA RECIPE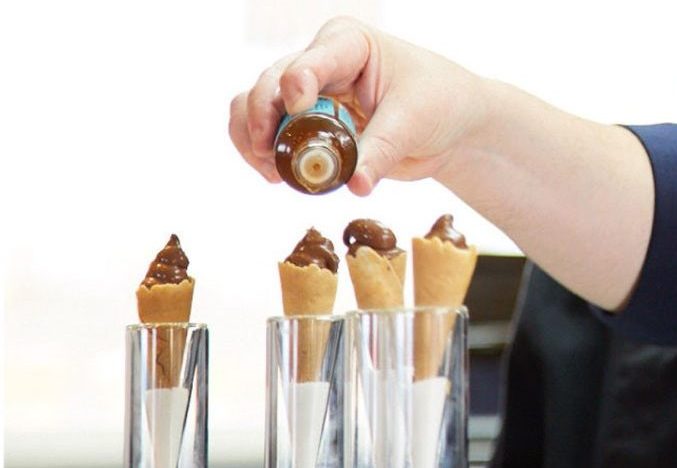 INGREDIENTS FOR 4 PEOPLE:
50ml Escata
500ml cream
300g chocolate couverture
60g sugar
PREPARATION:
Bring the cream and sugar to the boil in a small pan.
Break the chocolate couverture into small pieces in another bowl.
Pour the hot cream and sugar mixture over the chocolate pieces and leave to stand until the chocolate has melted.
Add the Escata and stir everything together until smooth.
Pour the mixture into a container and leave in the fridge for 12 hours.
The ganache is now ready to serve!
We suggest serving it in tiny ice cream cones.
Enjoy with ESCATA!
Escata is at your disposal to fulfil all of your tasty desires, and so is Todelli with its huge and diverse list of other special ingredients. Visit todelli.com right now and sneak a peek on our latest products, it's for free and we assure you won't regret it!
Written by: Giada Demarchi