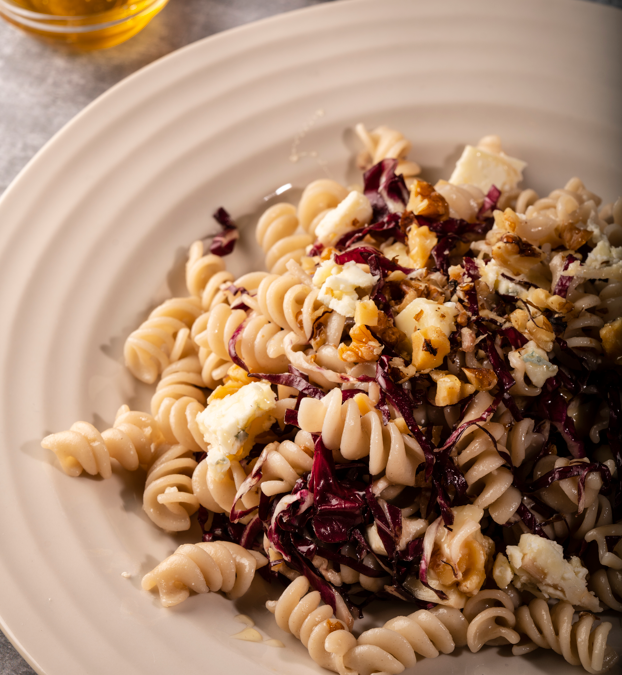 Presenting a fusilli blue cheese, honey and walnut warm salad from the marvellous Yorkshire Pasta. Their fusilli pasta pairs so well with Yorkshire Pecorino's Leeds Blue, cutting beautifully through the sweet floral notes that the honey brings. Why not try it with the Raw Pine Aphrodite Honey, available on Todelli?
This recipe can also be served cold and work like a salad; just allow pasta to cool before assembling.
Serves 2.
Ingredients
Step by Step Instructions
Step 1
Cook your fusilli pasta to packet instructions.
Step 2
In a jug add the cold water into the honey and stir to combine.
Step 3
Drain the pasta, whilst hot tip into a bowl, toss through the shredded radicchio and then lightly coat with a splash of your honey dressing.
Step 4
Into the pasta crumble half of the blue cheese, season with pepper and toss to combine.
Step 5
Serve warm, bejewelled with chopped walnuts, blue cheese and generous lashings of honey dressing.

Discover British Pasta from ancient grains on Todelli