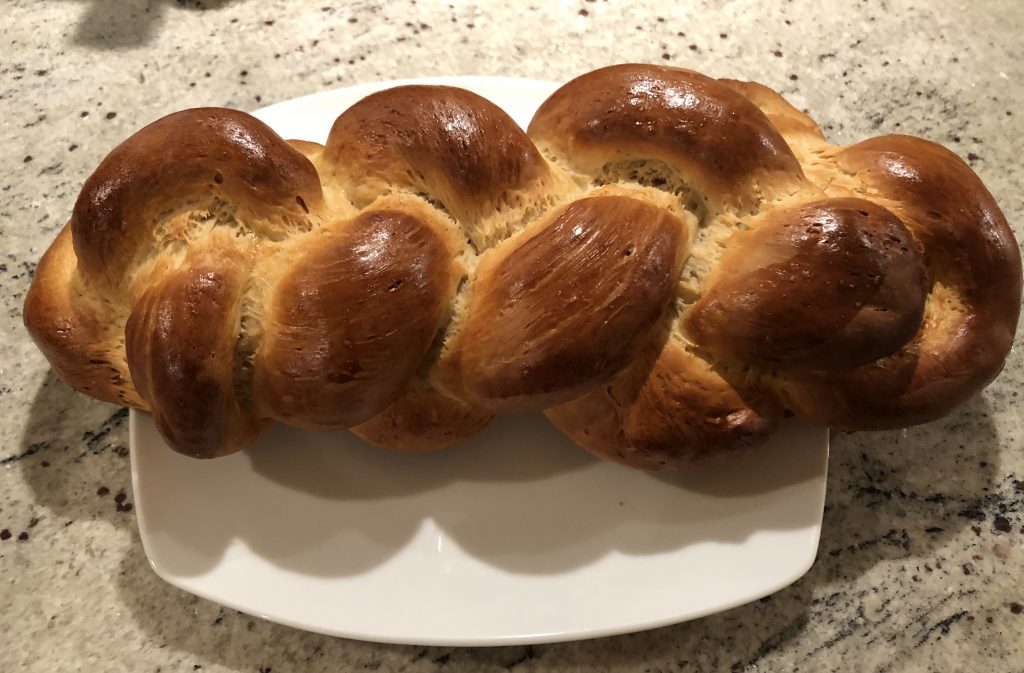 Hello foodies, this is Giada, Digital Marketing Specialist at Todelli. In the picture above you can see my first Braided Bread attempt. Whether savoury or sweet, from the Greek Easter 'Tsoureki' to the Ukrainian Christmas bread known as 'Kolach', many countries have their own version of braided bread which differs slightly from the others.
Today I'd like to present you the Swiss Braided Braid, also known as 'Zopf', with the recipe handed down by Yvonne, my amazing mother-in-law. She now lives in the Italian part of Switzerland but has grown up in the German part beyond the Alps, where the Swiss Braided Braid tradition is even stronger than the rest of Switzerland. Here's the recipe:
INGREDIENTS
– 500g all-purpose 100% natural & unbleached flour
– 1 bag of dry yeast (approx. 7g)
– 50g butter
– 3dl milk
– 1.5 tsp sugar
– 1 tsp salt
METHOD
– Melt the butter in a saucepan and then add the milk. Heat until lukewarm (it must not be boiling).
– Place the above mixture into a large bowl and add the all-purpose bread flour.
– Stir everything until smooth – you should obtain a soft paste.
– Add sugar, dry yeast and salt. Then knead for about 10', until dough is no longer sticky.
– Cover with cling film or a wet towel and let rise until doubled in size, about 1-2 hours at room temperature.
– Divide the dough into two pieces and roll each half into a long piece for braiding. Put one on top of the other by crossing them in the middle, then pinch the ends of the two sections and braid. See how to fold and braid here.
– Place on the baking sheet and brush some egg on its surface. Let it rise for another 10-20 minutes.
– Preheat the oven to 180°C and then bake it for 40 minutes until golden brown.
Et voilà, the sweet Zopf is ready to be enjoyed eventually! Slightly sweetened, with soft and airy texture, try it for breakfast or brunch. Spread with butter and jam, honey or Nutella.
You can find the Soft Unbleached All-Purpose Plain White Flour at Todelli, along with a range of different flours such as the Stoneground Wholemeal Flour and the Durum Rustic one.