Back
Description

Fine white flour milled from soft wheat varieties. Ideal from pastries, biscuits, crepes, pancakes and everyday home cooking
Ingredients

Wheat flour (contains gluten)
May contain traces of sesame soy or ascorbic acid
Nutritional value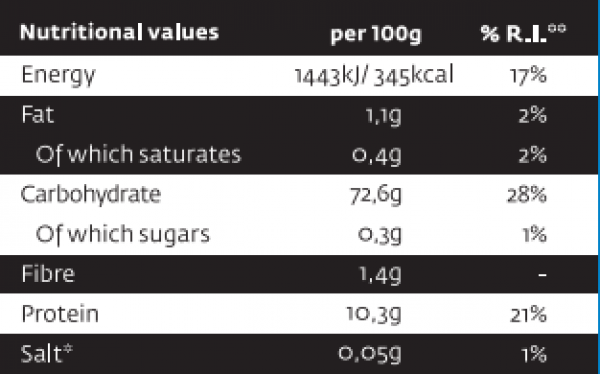 Made in: Greece

Soft Unbleached All purpose Plain White Flour 1Kg
Fine white flour milled from soft wheat varieties. Ideal from pastries, biscuits, crepes, pancakes and everyday home cooking
About Kaplanidis Mills SA

Amfipoli, Greece
Our products are available to a wide range of
customers, including ethical supermarkets, delicatessens, pastry shops and bakeries.
Why shop for food at Todelli?
Expertise
Trusted by Chefs
Culinary Treasures
Rare delicacies
Support Independent
Small businesses
Having questions or looking for something that is not yet on Todelli? Our concierge team is here to help.
Chat to our team