A Roast Herbed Lamb recipe
from the Cookery School at Little Portland Street
Our friends at the Cookery School at Little Portland Street have shared this lovely Roast Herbed Lamb recipe with us and we recommend making it with ingredients from Todelli. We hope that you enjoy cooking and spending time with your loved ones while staying at home this Easter weekend. Our best wishes from all of us at the Todelli team to you & your families.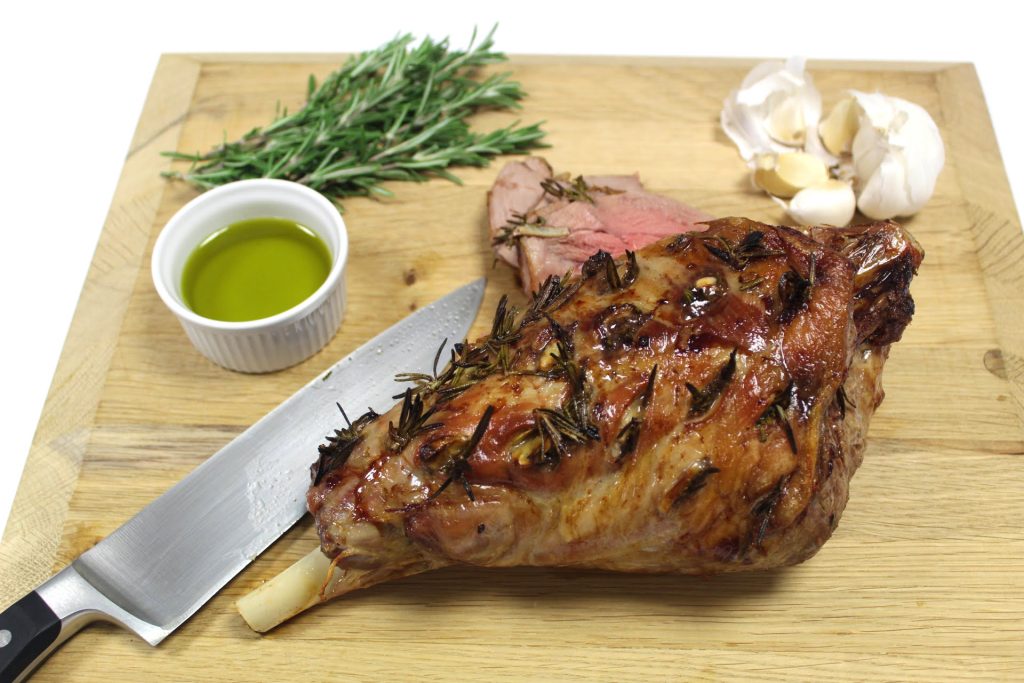 INGREDIENTS
5lb leg of lamb on the bone
5 cloves of garlic + 3 cloves of garlic
handful of fresh rosemary
juice of 2 lemons
freshly ground salt and pepper
METHOD
1. Peel the garlic and cut into about 10 slivers.
2. Using a very sharp knife, make about 10 incisions in the lamb.
3. Push a piece of garlic and a twig of rosemary in each incision.
4. Squeeze the remaining three cloves of garlic over the lamb – spreading as evenly as possible.
5. Pour the lemon juice over the lamb and rub in roughly.
6. Season the joint all over with salt and pepper.
7. Place on a roasting tray and place in oven 400ºC/190ºC allowing 12 minutes/lb for rare lamb and 15 – 16 minutes/lb for lamb that is well done.
8. Allow it to stand for a few minutes before carving and serving.
9. Serve the pan juices separately.