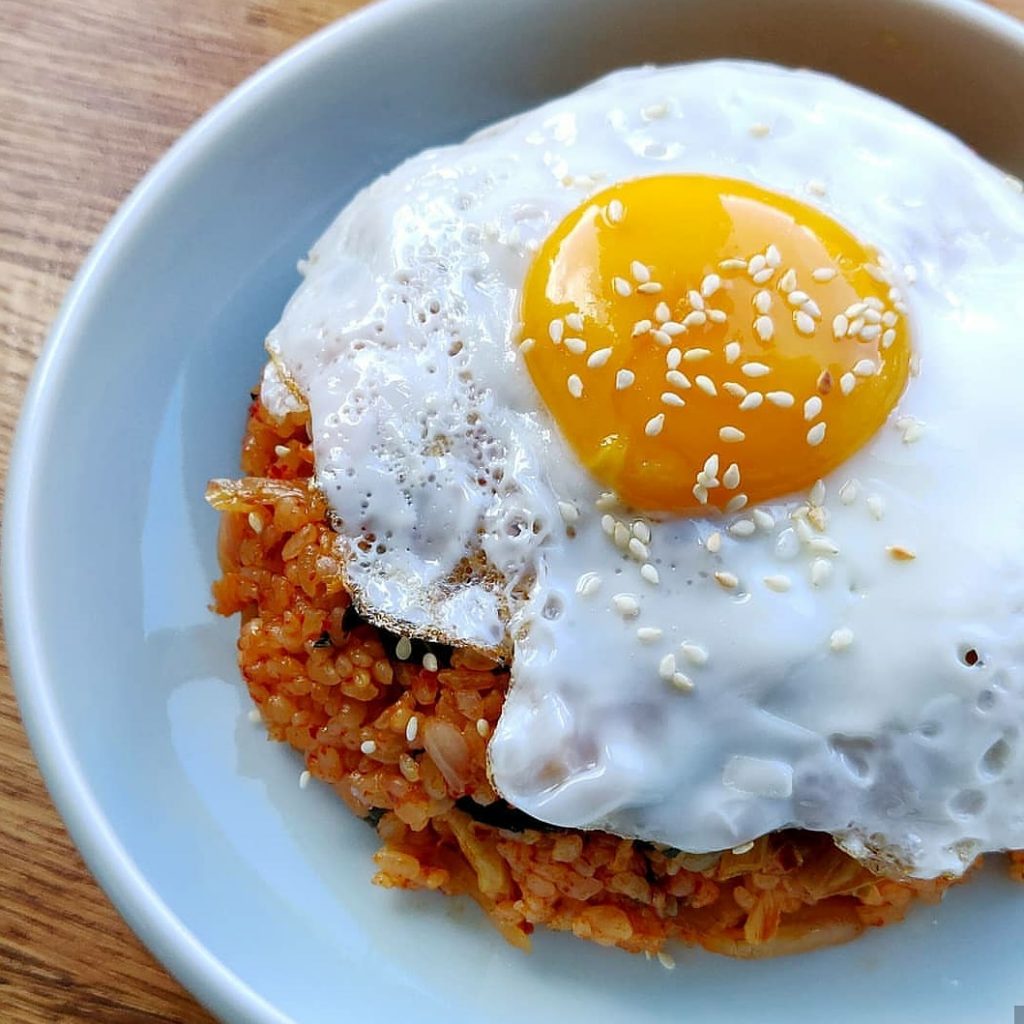 Kimchi fried rice, known in Korean as kimchi bokkeumbap 김치볶음밥, is a simple and healthy dish that's also fresh, spicy and endlessly versatile. This recipe from our favourite kimchi makers in London The Korean Pantry is no exception. Keep reading for the recipe, and for the best ingredients from Todelli to help make it yourself.
Ingredients for two people :
2 servings of rice
1 onion
A few mushrooms
Any veg (carrot, pepper, green beans)
150g of the meat of your choice – optional
250g aged kimchi
1 Tablespoon of Gochuchang (Korean chilli paste)
Sesame oil
Sesame seeds
2-3 spring onions
Kim (roasted seaweed) – optional
Cooking instructions :
1. Day old rice works best for this recipe. If you don't have any, cook some in a rice cooker with a little less water than usual. We recommend short grain rice like sushi rice if possible.
2. Add diced ham or pork belly in a wok or large pan with a little bit of vegetable oil, then stir fry them quickly on high heat.
3. Finely dice your selected veg and then add them to the pan and cook for three minutes.
4. Chop the kimchi and add it with 3 or 4 tablespoons of the kimchi juice to the pan. Stir fry for 2 minutes
5. Spoon in 1 tablespoon of gochuchang and mix well.
6. Time to incorporate the cooked rice into the pan. Stir it with the other ingredients and cook for 5 minutes. Add some leftover kimchi juice if you have.
7. Meanwhile, in another pan, prep your fried eggs.
8. When the kimchi bokkeumbap is ready, drizzle in a tablespoon of sesame oil.
9. Dress on a plate with the egg on top and sprinkle with sesame seeds, finely chopped spring onions and roasted seaweed.
Enjoy!
Make your own kimchi fried rice
The Korean Pantry Mak Kimchi
£7.40
250g
Naturally fermented without any preservatives or additives, The Korean Pantry Mak Kimchi is unpasteurised packed full of probiotics and prebiotics to support your gut health.
Its spicy yet fresh and zingy taste will make it the main character of your stir-fries, stews and grilled cheese sandwiches, or the best companion to your cheese & charcuterie boards or salad.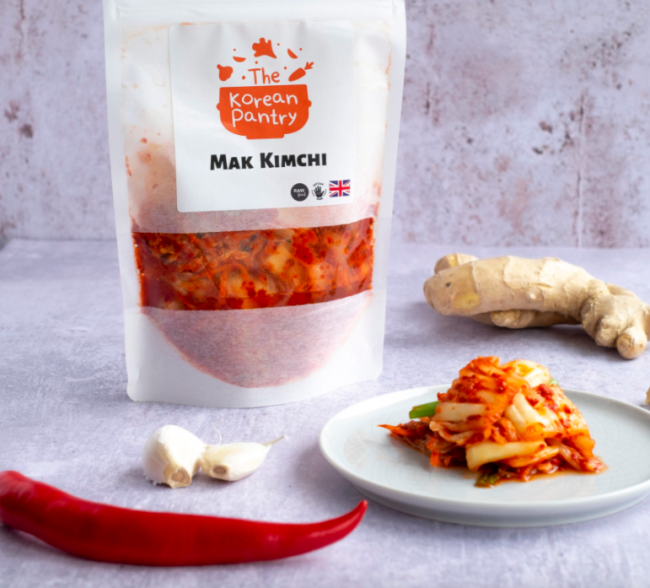 IBIS Semi-milled Jasmine Rice
£2.99
500g
Semi-milled IBIS rice takes only some of the bran away so it cooks and tastes much like our white IBIS rice without losing all the nutrients. It is grown by Cambodian farmers committed to the strictest environmental standards: they don't use chemicals, and they don't allow trees to be cleared or wild animals to be poached on their land. In return, they are paid a premium for their crops.