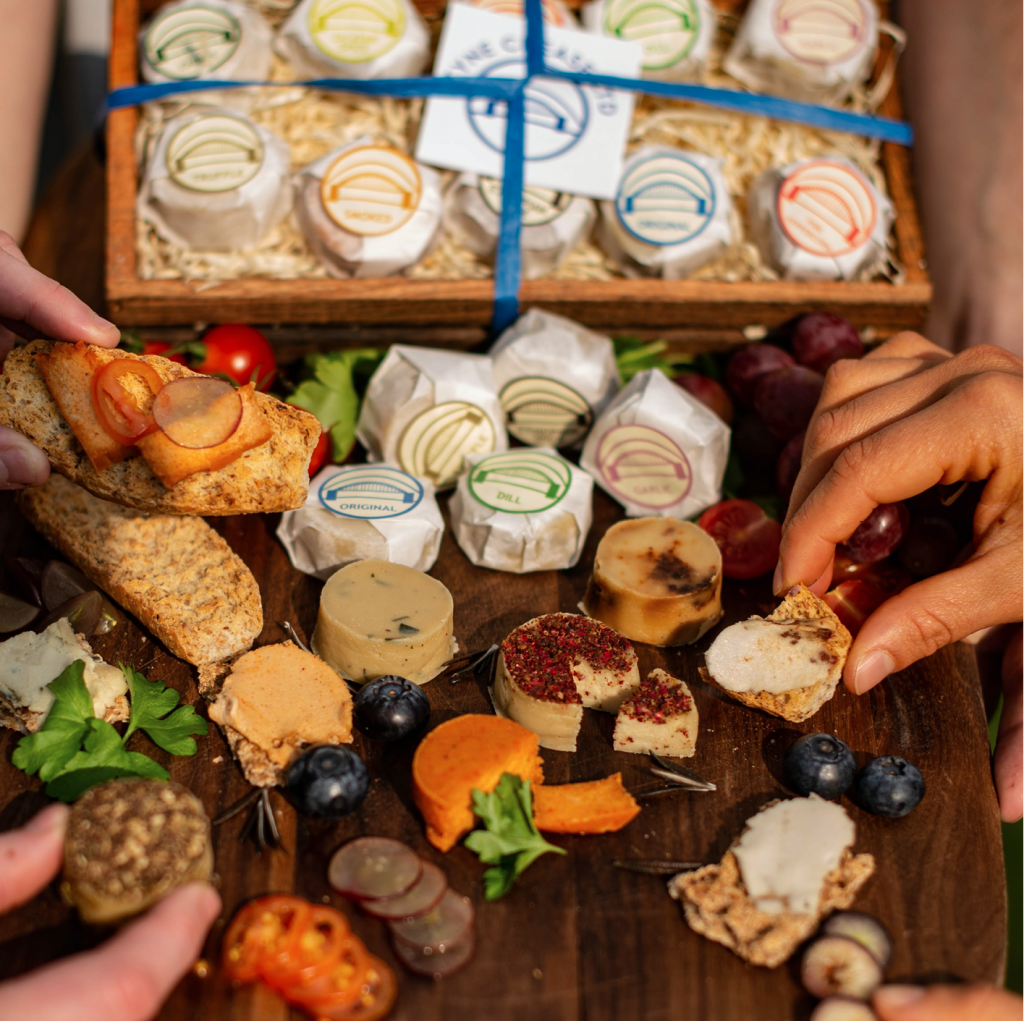 We all know it can be tough to find vegan cheese options for Christmas that feel truly decadent and festive, whether you're vegan yourself or shopping for someone who is.
But fear not: a delicious addition to any holiday spread, or a perfect stocking filler, is the wide range of vegan cheeses available from Tyne Chease.
Tyne Chease began in November 2014, when founder Ami worked from a small 2-bed flat in Newcastle to produce the first artisan nut-based cheese in the UK. Since then, they've grown as organically as possible, adding more and more products and dedicated employees each year. They now have an amazing team handcrafting their signature Cashew Cheese, and other non-dairy delights.
They use a traditional cheese-making method so that they are able to produce cultured and aged cheases. Via this traditional method, the cheases each have their own textures and exceptional taste.
Tyne Cheese offer gift boxes, ideal for this time of year. We would highly recommend the following:
Tyne Chease Pink Peppercorn – 160g
Tyne Chease Chives – 160g
Cartwright & Butler Sweet Apple Chutney – 250g
Cartwright & Butler Seeded Beetroot Flatbreads – 130g
Plus get a free pack of Sgaia Pastrami Style Slices (110g) while stocks last!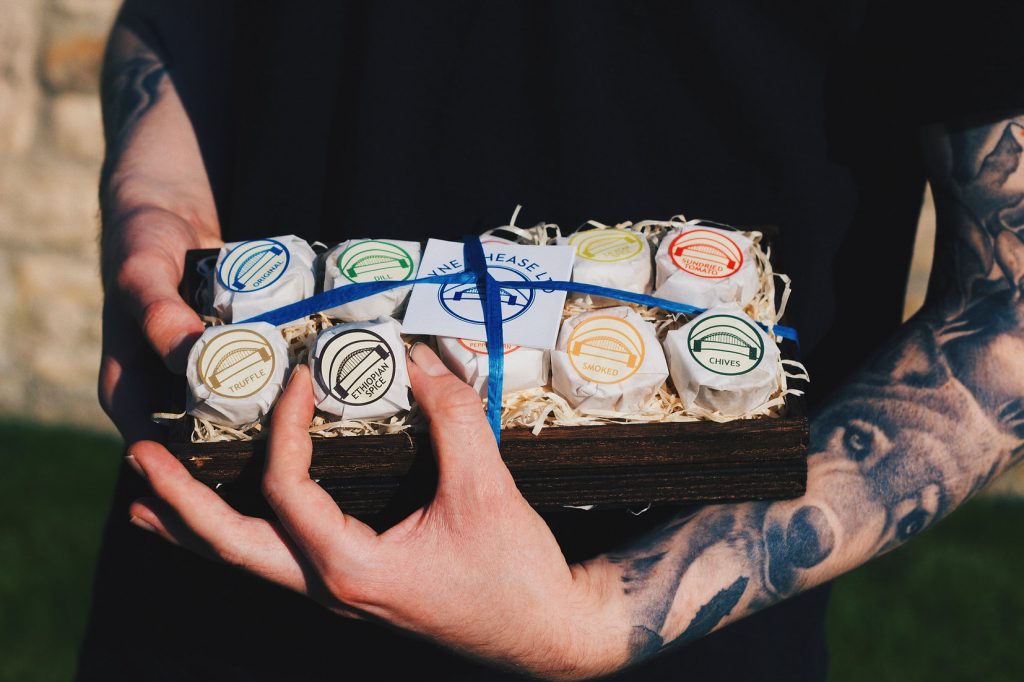 Instead of just trying one, why not try them all with the vegan chease selection box! In each Selection Box you will receive ten perfectly formed mini cheases, including all your favourite Tyne Chease flavours: Original, Dill, Garlic, Ethiopian Spice, Truffle, Chives, Za'atar Spice, Sundried Tomato, Pink Peppercorn and Smoked. But make sure you order quickly due to exceptional demand!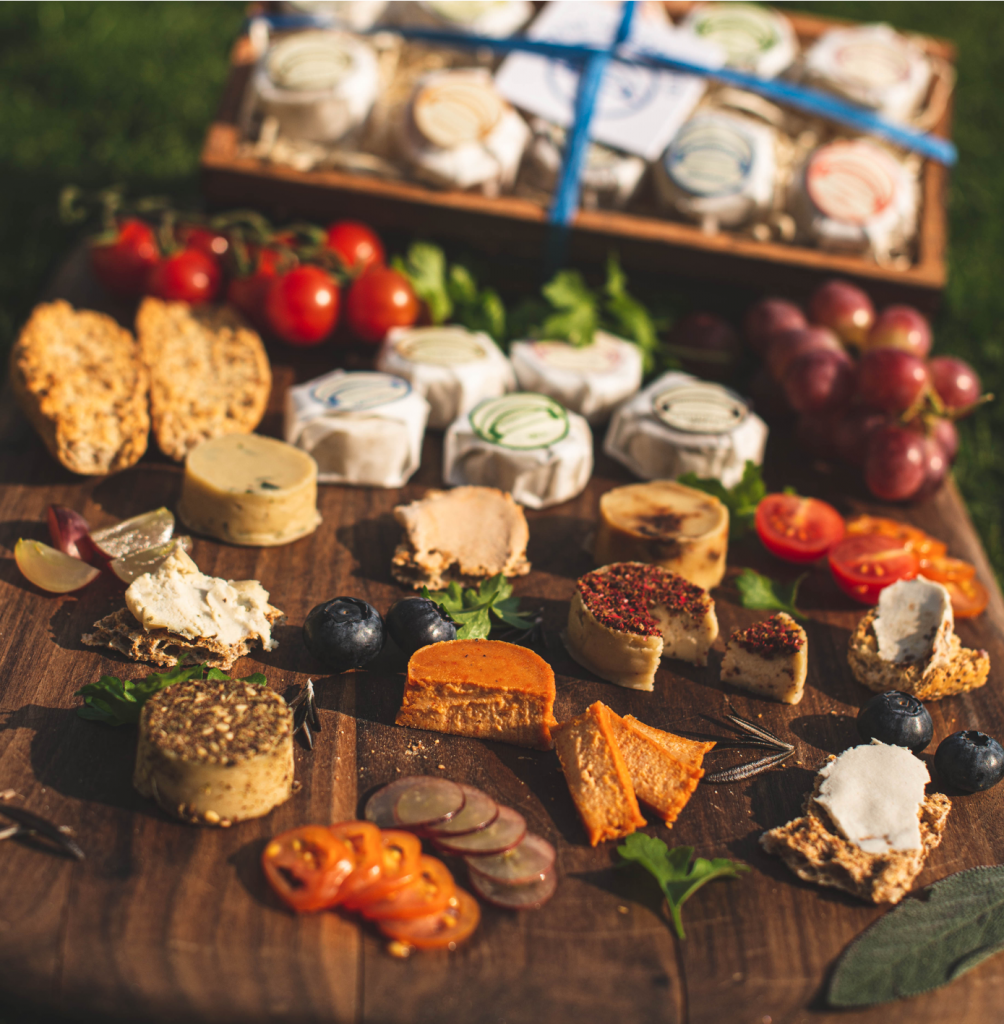 Last but not least: treat yourself or a loved one to the signature collection. The Ultimate Trio includes the Smoked, Garlic and Ethiopian Spice cheases and is perfect for a luxury chease board.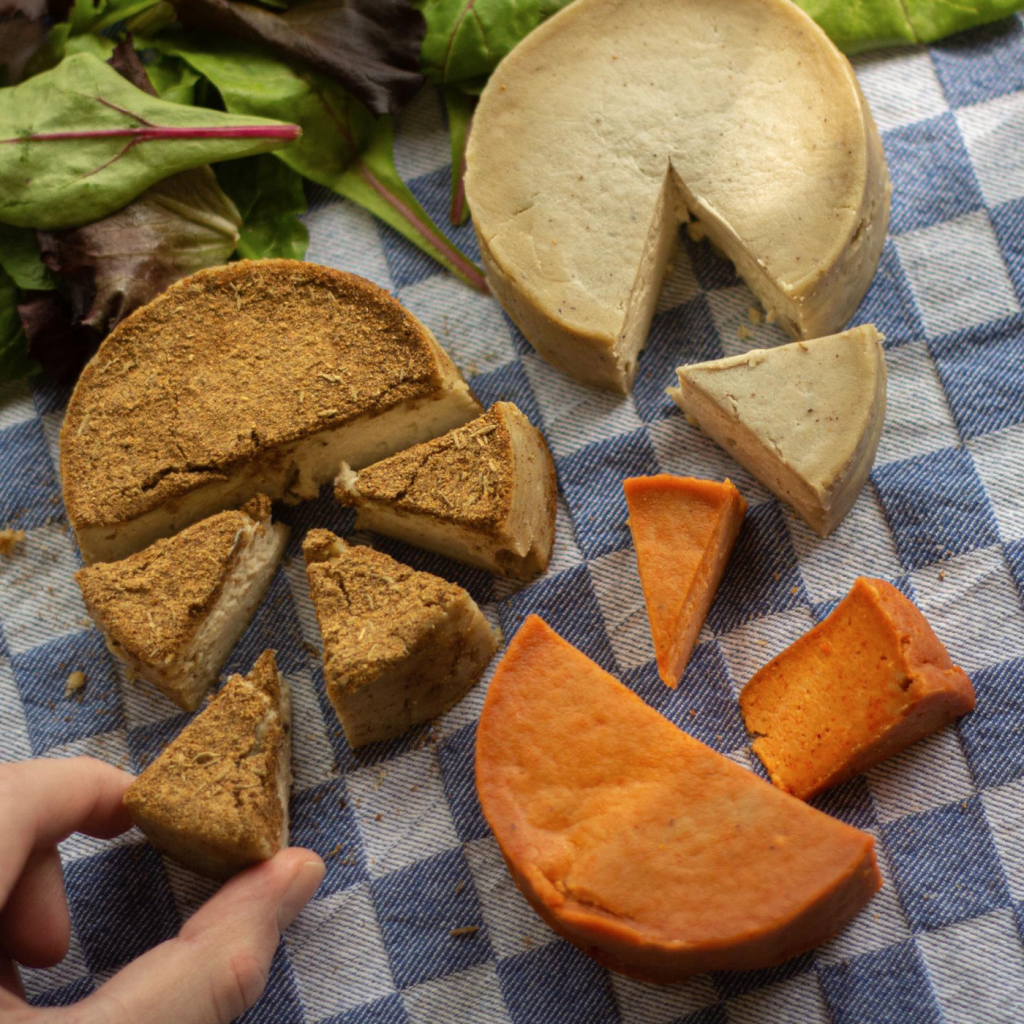 We hope you love your Tyne Chease box! Whichever you pick, let us know what you think on our Instagram.