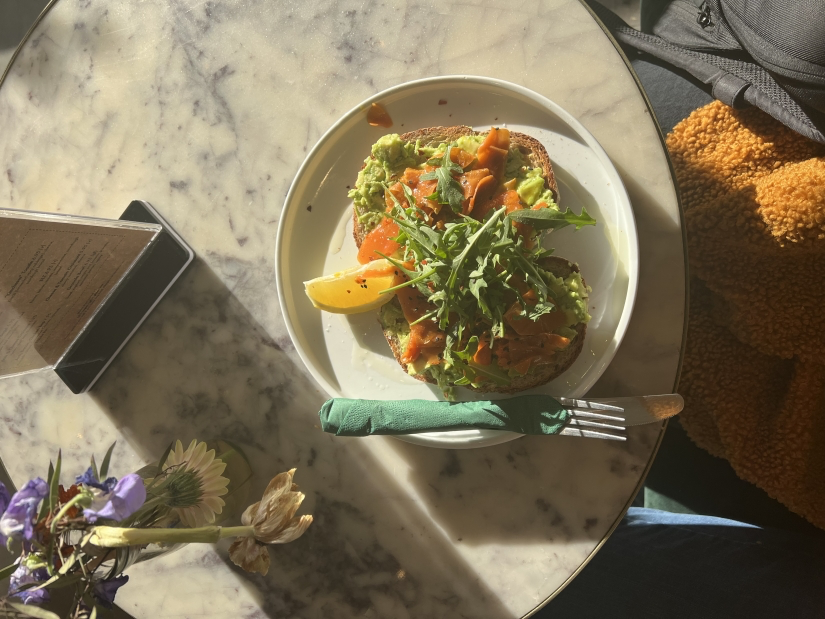 What is Zalmon?
Zalmon is a vegan alternative to smoked salmon that we absolutely love. Simply carrots in smoke water with a bit of rapeseed oil, it's plant-based deliciousness and versatility at its finest. Read on to discover the story and explore our favourite Zalmon recipes.
How Zalmon Began
Zalmon's story began when Sazzy met Fran and they started a coffee shop together, Sazzy & Fran, in Bethnal Green, London. Their aim was to bring home-made vegan treats and delicious coffee to east London.
In 2017, Zalmon was created and quickly became part of the café's bestselling item, Zalmon and cream cheese bagels. Five years later, it remains a firm favourite! Moving to takeaway-only over the pandemic was the inspiration to make Zalmon for everyone to enjoy at home. At Todelli, we offer both the standard size 180g jar, and a super-size 800g jar too, so you can do just that. Explore the recipes below to make the most of yours!
Canapés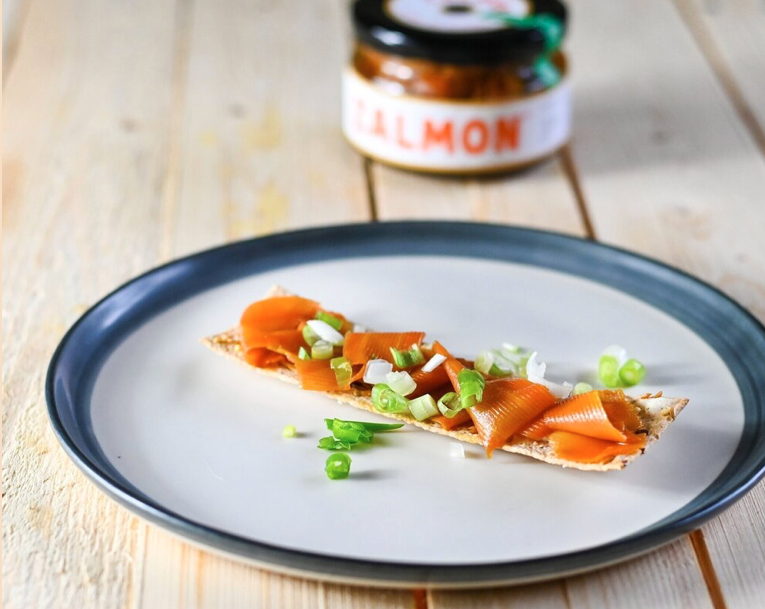 This simple hors d'oeuvre is sure to delight you and your guests.
Spread cream cheese (or one of your favourite vegan alternatives) on your favourite crackers, add a twist of Zalmon. Add freshly ground black pepper, a squeeze of lemon, and chopped spring onions. Garnish with a sprig of dill.
Creamy Pasta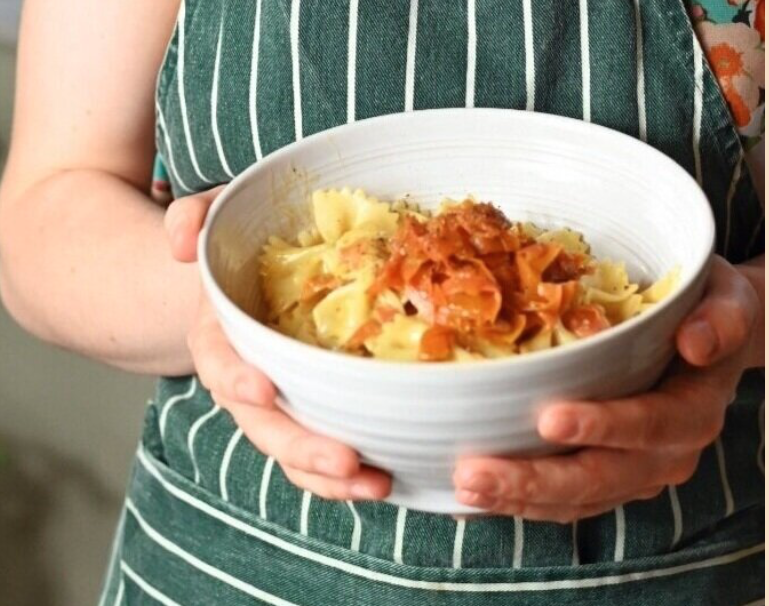 The team's favourite:
The ingredients are simple: al dente pasta, single cream, 1 jar of Zalmon, garlic.
Chop and fry the garlic in a little oil. Add your cream and Zalmon, simmer for 5 minutes for the flavours to develop, add the cooked al dente pasta, and stir until coated with the sauce. Add salt and pepper to taste. Enjoy!
Brimful Bagel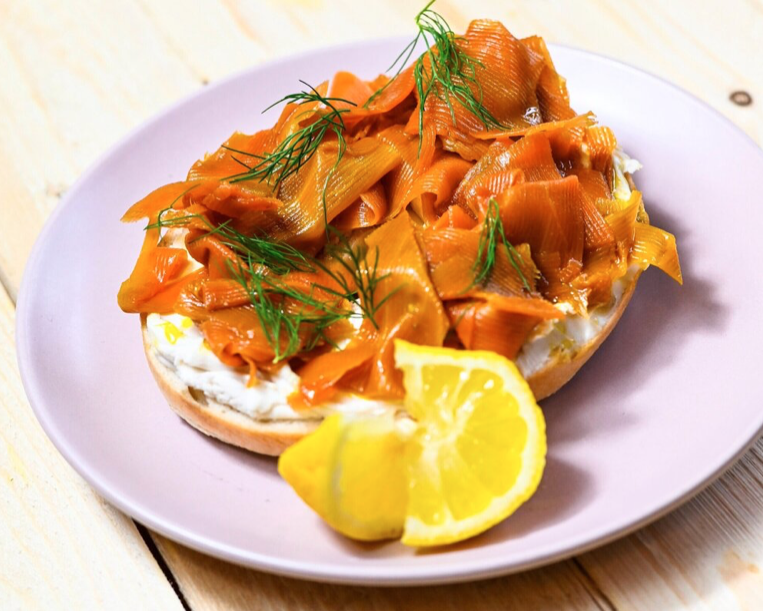 Recreate the Sazzy & Fran bestseller, sold in the cafe since 2017.
Keep it simple with cream cheese and Zalmon, or add crunchy lettuce, sliced gherkins and mayo.
Shop Zalmon from Todelli
£7.50
180g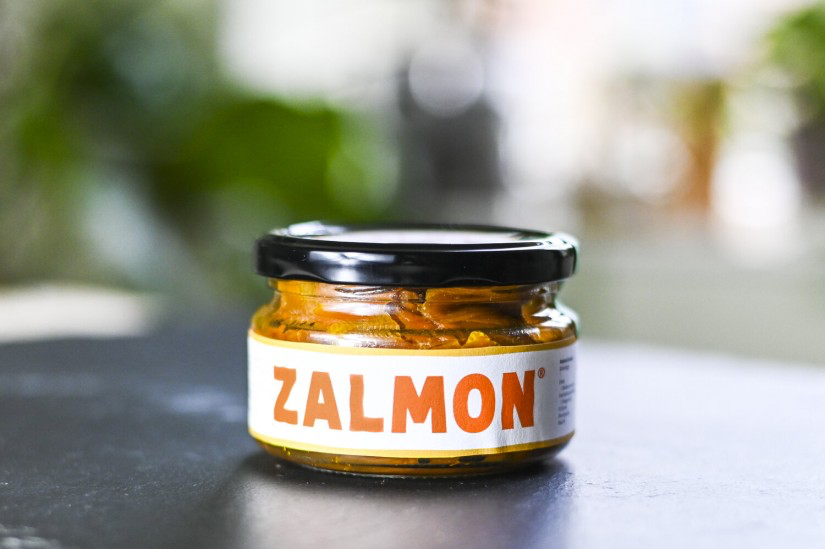 £29.99
800g