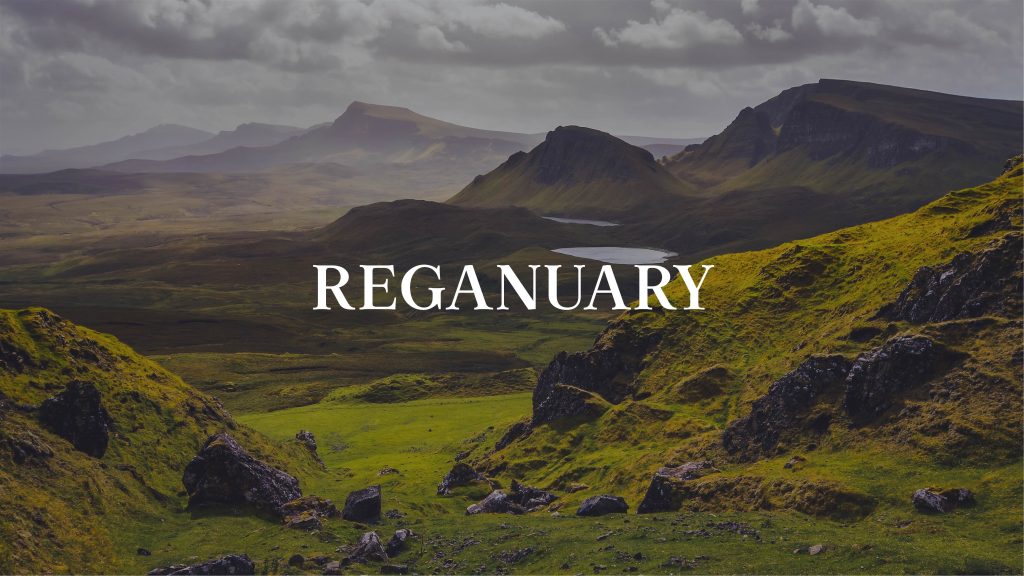 Our aim at Todelli is to help create a more sustainable food system that enables provenance and respects local and independent producers: we only work with those who follow practices that are good for the soil and the planet. We know that to achieve this we have to do it together, mindful shoppers and businesses alike, and that means mentioning resources and fellow businesses when their mission aligns with ours.
This is why we're writing about #reganuary. It's a movement that was started by the founder of the Ethical Butcher, and that we'd love for more people to adopt it in January and beyond.
How is it different from Veganuary?
Technically you can participate in veganuary by simply not eating or using anything of animal origin for a month. This could include consuming GMO soy grown on what used to be Amazonian rainforest; it could be eating chips fried in soybean oil; it could be any number of vegetable based foods produced using destructive mono-crop methods and processed into oblivion. This is all vegan, but hardly good for the planet (or us!)
So what would #reganuary be?
The concept behind regenuary is that for a month you would consider the impact of everything you eat and try to source as much as possible from regenerative agriculture, regardless of whether your diet is vegan or omnivorous.
Credit: Cool Farm Alliance
The basics principles of reganuary would be for you to try to:
Source as much of your food as possible from local, regenerative farms and producers. This includes meat, fish, dairy, grains, nuts, seeds, and legumes.
Sound familiar? It's exactly why Todelli® was created in the first place, and why, once you sign up, we show you makers, producers and farmers that are near to you first and that all follow regenerative and sustainable practices.
Eat out at restaurants and bakeries that source their ingredients from regenerative suppliers. Check out restaurants awarded a Michelin Green Star. Look for bakeries associated with the Real Bread Campaign that invest in growing and milling high quality grain, or that work with suppliers that can tell you exactly where the grain comes from.
Look for pasta makers that use ancient local British grains when making their pasta: we have both Pastificio Carleschi and Yorkshire Pasta on Todelli.
Pay as much attention as possible to how your vegetables and plant-based foods are grown as you would to how animals are raised. Ask questions!
Buy direct from small producers wherever possible. Farm shops and farmers' markets are great; or browse our list of more than 275+ small and independent British makers here: you can check their full story, how and where they make their product by looking at their full profiles (see the #meetthemakers tab).
Buy from British suppliers and direct when possible to minimise the impact of transportation. This is exactly what happens when you shop on Todelli.
Support local growing projects or grow your own!
Regenerative fashion is an adjunct movement to get involved in. Look out for certification by Regenerative Organic Certified (ROC) or clothes marked as 'Climate BeneficialTM'.
Learn more about regenerative agriculture by listening to podcasts such as Farmerama Radio, or you could read up on wild farming and soil health.
Attend events such as Groundswell, The Regenerative Agriculture Festival. Wildfarmed have an amazing list of resources here.
To understand and to view all the sustainable and ethical producers, farmers and makers that we support, follow us on Instagram and check out where we will pop-up next with a physical shop too.