At todelli.com we are all about celebrating great produce for Chefs. Well, we believe there is no better example than the one of Ross.
Former Stein's Head Chef Ross Geach is now a full-time 6th generation farmer. Ross gave up his 10-years job as a Chef to concentrate on setting up a business: growing a wide variety of crops, conventional and otherwise.
This strong passion of his has started to grow while gardening with his dad. He soon realized that he could not manage to deal with his full-time job as well as his gardening hobby. Confident in the knowledge of growing vegetable thanks to his grand-father teachings over the years, and having gained experience in understanding what produce chefs demand, he decided to follow his dream by focusing only on this last activity and in 2007 he opened the Padstow Kitchen Garden at the Trerethern Farm.
With its four acres of nourished land lying on the beautiful Northern Coast of Cornwall, Padstow Kitchen Garden is now producing a wide range of vegetables for the local Ho.Re.Ca sector, supplying Michelin starred Number 6, Jamie Oliver's Fifteen and many other first-class county's restaurants and cafes.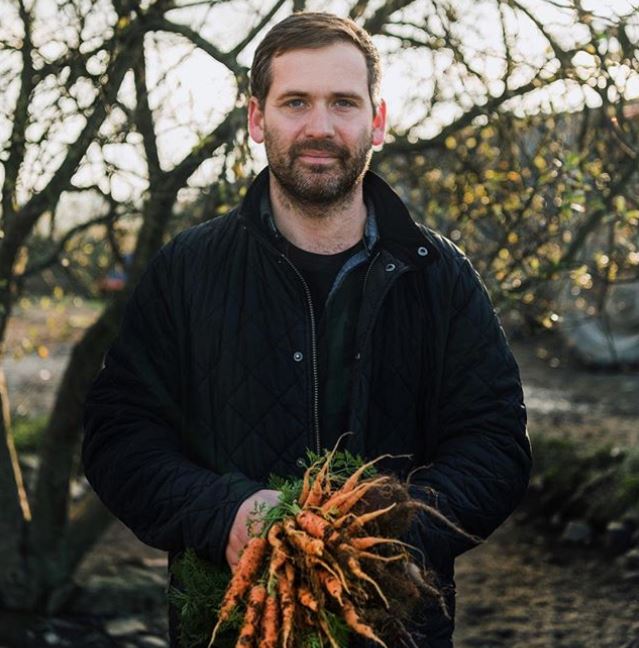 "From baby leeks and baby herbs, to kales and edible flowers, Padstow Kitchen Garden supplies an enticing variety of delicious and high-quality produce. Following years of experimentation, the knowledge of cheating the seasons, and the use of polytunnels, Padstow Kitchen Garden can extend the availability of items throughout the year."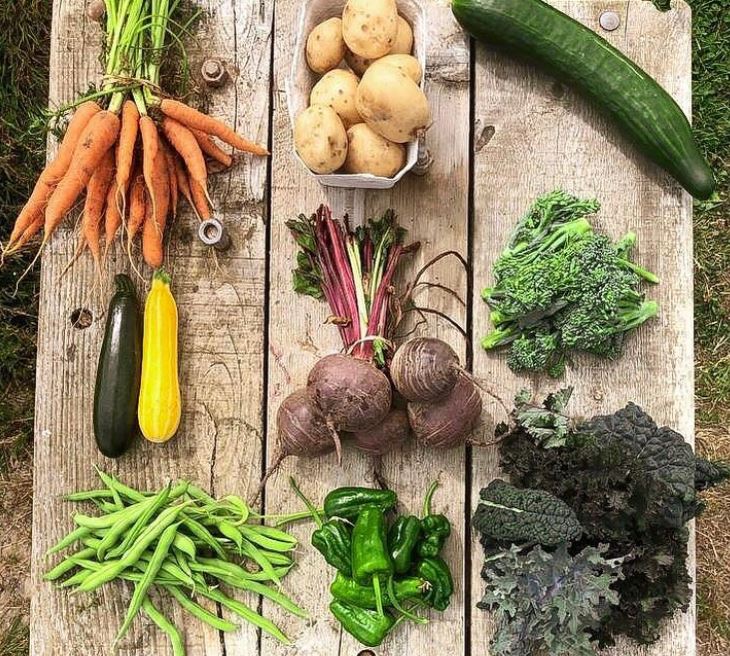 As the interest for the Kitchen Garden creation continues to grow in the UK, Padstow Kitchen Garden offers a one-day course which provides the exclusive opportunity to encourage informative discussions and discover farm reality. If interested, you can spend an exciting day with Ross at Trerethern Farm and learn on how to create your own kitchen garden from scratch; this is a great opportunity for gardeners of all kind of abilities to learn directly from an expert point of view and put the knowledge acquired into practice by creating healthy and high nutritious meals.
There is also the possibility of booking a Private Consultancy session with Ross, if you are just looking for some useful insights about Kitchen Garden creation and management, for both private and professional purposes.
Ross' entrepreneurship is not limited to the creation of a stunning array of "traditional" leaves harvested by hands, but also leads him to experiment and create new types of vegetables: his Dragon's Egg Cucumbers – a cross between a cucumber and honey melon – is an example.
The harmony between tradition and innovation is a core value at Padstow Kitchen Garden. Good job Ross, bring it forward!
Written by: Giada Demarchi