Introducing: Peak District Mushroom Farm and Pantry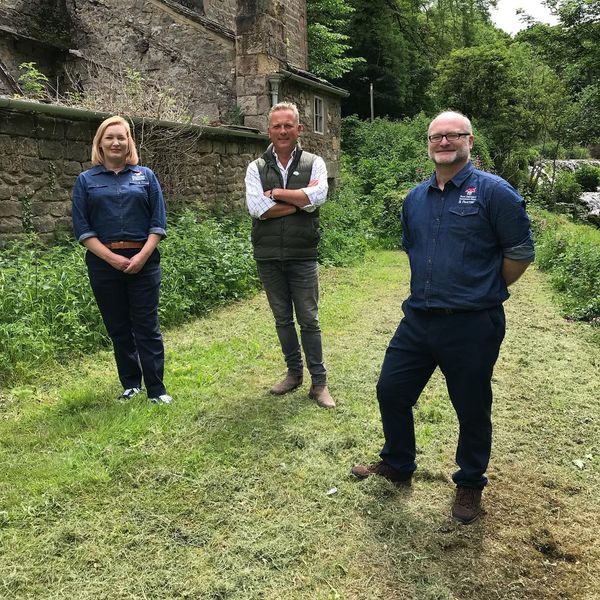 With a love of food, cooking and gardening, Sami and her team set up Peak District Mushroom Farm & Pantry, growing their own oyster mushrooms from start to end on site using sustainable methods.
The Farm's range of products include an array of mouthwatering seasonings, dried mushrooms, and salts, including Black Truffle and Oyster and Shiitake varieties. Just a tiny pinch delivers a burst of delicious, savoury flavour. You can also soak their dried oyster mushrooms and use them like ordinary ones in stews or stir fries.
All products are hand blended in small batches – oyster mushrooms are cold smoked and dried before being added to their unique blends. Where possible, Sami and her team grow or make all their own ingredients to give all their offerings that unique umami flavour, so there's no need for artificial flavours.
Is your storecupboard in need of a refresh? Read on to discover and shop the Farm's range of products for some exciting new pantry essentials – perfect for adding to risottos, stroganoffs, soups, lasagne, or even mac and cheese…
Marvellous Mushrooms: Selected Products
Slowly dehydrated to lock in all that freshly picked flavour. To use: soak for 20 minutes in warm water, drain, and use like an ordinary mushroom in risottos, stroganoffs, stews or stir fries. Use the soaking liquid in the stock. Ingredients: Dehydrated Oyster Mushrooms.

Unbelievably cheezy vegan sauce: pour over cauliflower or pasta, or use as a topping for lasagne or sprinkle on ready to roll pastry for a quick snack. Contains 3 portions. Add 30g to 200ml plant milk. Ingredients; Oat Flour, Nutritional Yeast, Oyster & Shiitake Mushroom, Mixed Spice, Garlic, Lemon Zest.
A tiny sprinkle of Black Truffle Sea Salt is the easiest way to deliver that fabulous truffle flavour: simply sprinkle a tiny amount onto the finished dish! Every home chef should have a jar. Made with Maldon sea salt, and infused with the finest black summer truffles. Use sparingly to complement your dishes: try with pasta, eggs or steak to greatly enhance their natural flavours.
An earthy blend of Maldon sea salt, and oyster and shiitake mushrooms. Goes well with soups, stews, pasta, eggs, roasted tofu, compound butter, braised meats and polenta.