Nachos are the ultimate sharing snack and a dish that every home or restaurant should have on their menu this summer! Here is a quick & easy recipe for incredible vegan nachos, loaded with black beans, veggies, and a delicious vegan cheese sauce from Josie Walshaw with Tortilla chips from Mister Free'd one of the most ethical & artisanal brands in the UK as they use only the cleanest ingredients with no harmful additives. It means you can enjoy tortilla chips knowing they are good for you and the planet too.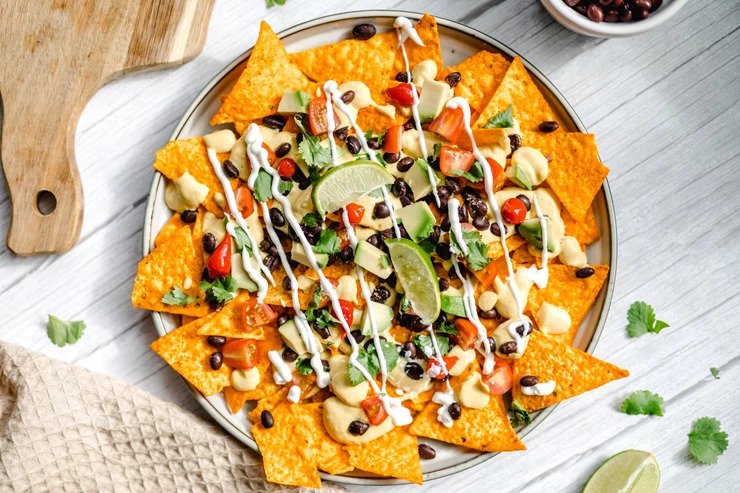 Other than preparing the cheese sauce and warming the beans there isn't any actual cooking required so it's great for those looking for something to put together quickly!
For the base of the nachos I used Mister Free'd Cheezie flavour nacho chips but you can also use their Mix bundle of 5-flavours too (Chia Seed, Blue Maize, Cheezie, Beetroot, Kale & Spinach)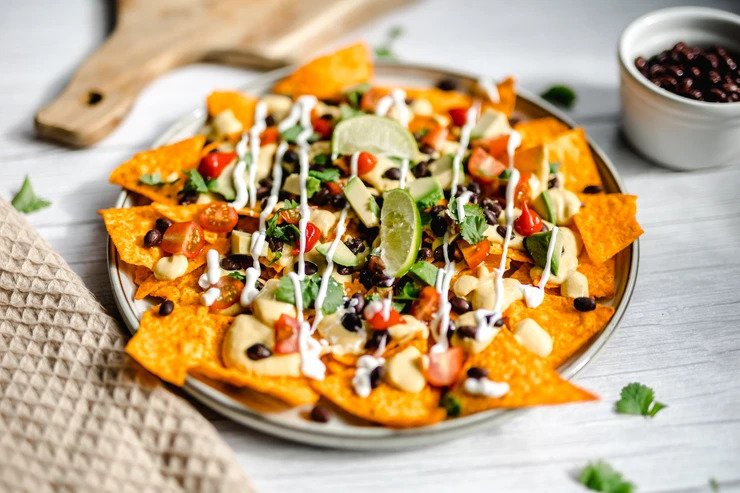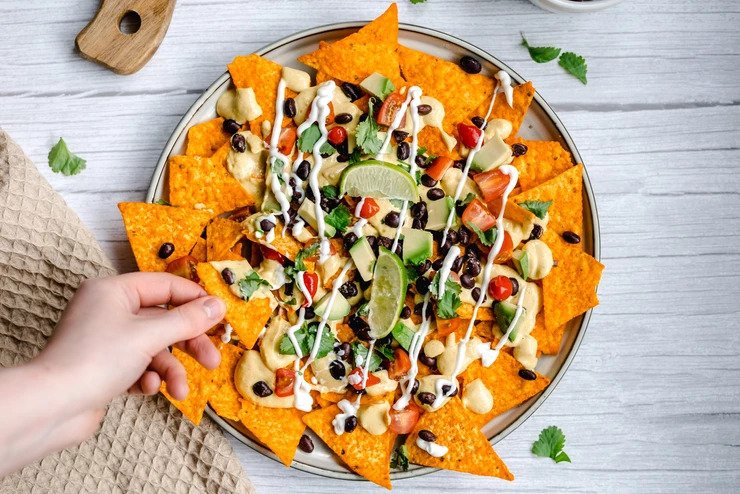 Prep time: 5 minutes
Cooking time: 5 minutes
Total time: 10 minutes
Servings: 2
–––––––
Ingredients

120g nacho chips (I used Mister Free'd Cheezie)

1/2 portion vegan cheese sauce (see here how to make)

200g black beans

1/2 avocado

5 tomatoes

10 red drop peppers

20g vegan sour cream

Coriander

Lime wedge
Instructions
Prepare your vegan cheese sauce using my recipe here – For thicker Nacho style sauce reduce the amount of milk added to around 50ml but you can adjust to your thickness preference.

Drain and rince your black beans, and heat gently in a saucepan over a medium heat.

Chop any desired vegetables for toppings, I like adding avocado, tomatoes, and drop peppers.

Assemble your nachos by spreading the nacho chips on a large bowl or plate. Top with your warmed black beans, vegan cheese sauce, vegetables, vegan sour cream, coriander, and squeeze over a lime wedge to serve.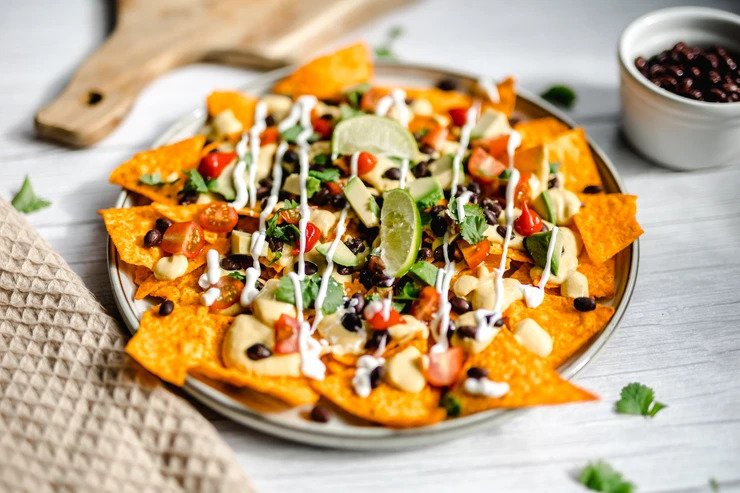 Notes
Any leftover can be stored in a sealed container in your refrigerator for 1-2 days.

You can get creative with your toppings of choice, I also like to add some vegan mince for 'ground beef' nachos.