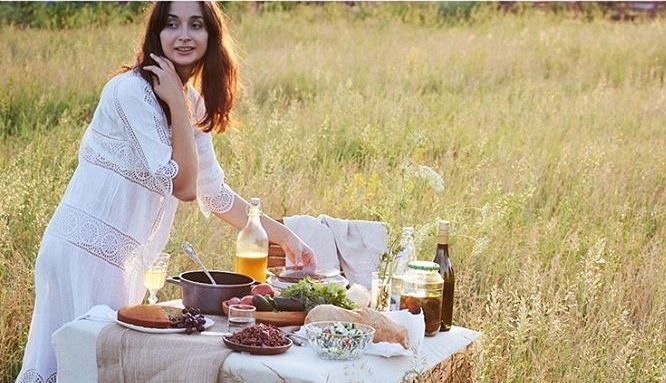 Eager to experiment with new drop scones recipes, Chef and Author of Salt&Time – recipes from a Russian kitchen – Alissa Timoshkina meets Erbology founder via Todelli and cooks with their Sea Buckthorn Oil.
Brilliant Siberian-born Chef Alissa shines a light on Russian food in her latest cookbook defined by The Cavert Journal as "an exquisite collection of dishes that draw on different strands of the Russian culinary tradition". Also known for her KinoVino events, which aim to create unique dining experiences interlacing food and cinema culture, she has now become a culinary icon highly appreciated in the international scene.
Thanks to Todelli, Alissa was able to discover Erbology – along with its Sea Buckthorn Oil – among other hard-to-find exclusive suppliers that showcase dainty ingredients from all over the world directly on the platform → Easily done: sign up for free, create your business profile and discover the world of local produce as Alissa just did!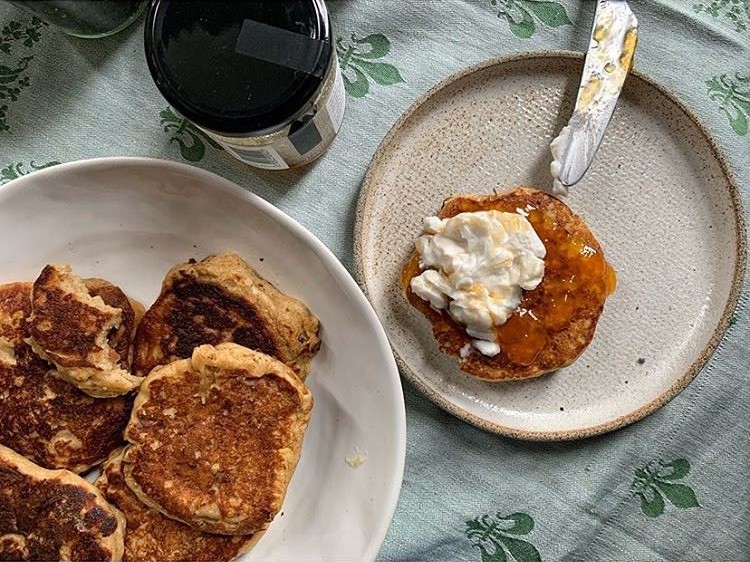 Are you tired of your repetitive dishes? Keen on discovering ways to put this luscious ingredient into your table? Chef Alissa has recently decided to cook light and fluffy buckwheat drop scones made with Erbology's Sea Buckthorn Oil. Here you can find Alissa's step by step recipe (10-12 scones):
Ingredients
1 cup of buckwheat flour
1/2 soda bicarbonate
1/2 baking powder
1 cup of Greek yogurt
1 grated apple
1 egg
2 tbsp of sea buckthorn oil
2 tbsp of good quality honey
Pinch of Maldon sea salt
Sunflower oil for frying
Method of cooking
Mix the dry ingredients in a bowl, and all the wet ones in another bowl with a pinch of salt.
Lightly fold the contents of the two bowl together. Heat up a tbsp of oil in a frying pan and drop a tablespoon of the batter patting it lightly. Fry on a medium heat on each side for about a minute until cooked in the middle. Enjoy with more honey, yogurt and sea buckthorn jam!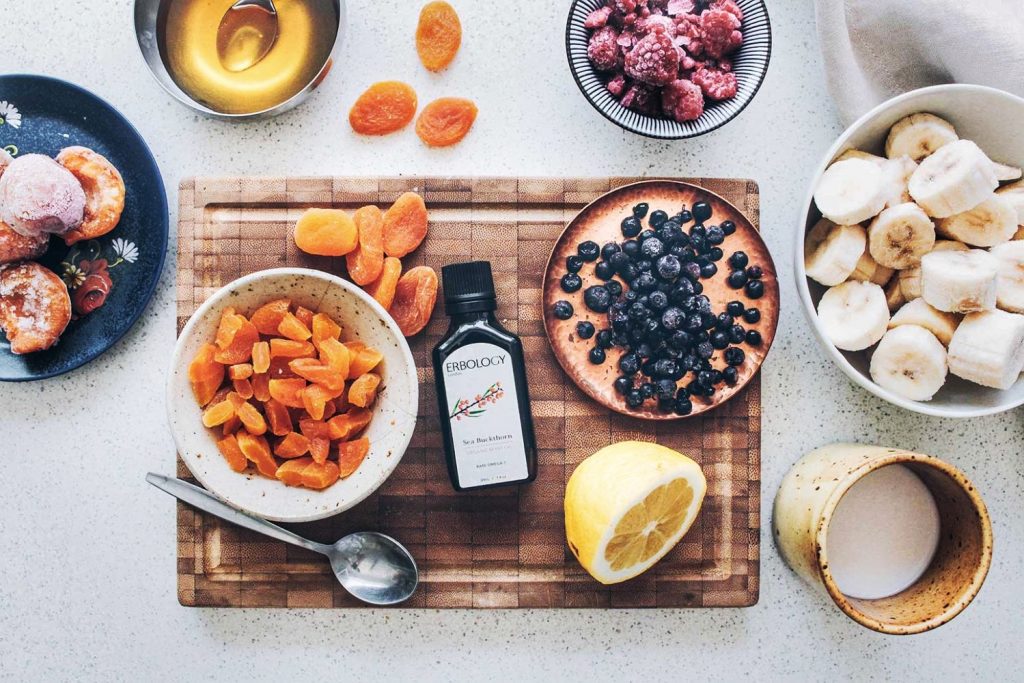 Erbology, one among Todelli's wide range of producers, is a leader in plant-based nutrition and its core business is to ensure powerful plants are accessible every day in delicious foods and drinks. The old Bessarabian countryside – a hidden gem in Eastern Europe – is where siblings Irina and Victor Turcan looked for food inspiration when founding Erbology: "We want to feel inspired, and to inspire everybody to embrace healthy, happy living that nourishes the mind, body and soul" says Irina. In order to do that, they ensure a positive environmental impact by working closely with independent farmers and focusing on organic and chemical-free products.
Along with a whole array of unique natural ingredients, Erbology supplies the refined Sea Buckthorn Oil used for Alissa's recipe. Extracted from the fleshy pulp of the berry fruit, sea buckthorn oil is a powerful healer rich in rare omega-7 and beta-carotene. A popular remedy in Ayurvedic and traditional Chinese medicines, it provides health benefits ranging from supporting your heart to protecting against diabetes, stomach ulcers and skin damage. With regular use, skin can appear smoother, radiant and more lifted, and Omega-7 fatty acids work to support a healthy digestive tract. In a nutshell, this is a natural and healthy ingredient that can enhance your smoothies, yogurt or can add a touch of extra freshness to your everyday recipes. For more info about its far-reaching health benefits, have a look at this interesting in-depth article written by the Erbology Team.
This and many other organic ingredients can be spotted on todelli.com. Don't forget to subscribe and release your culinary creativity!
Written by: Giada Demarchi