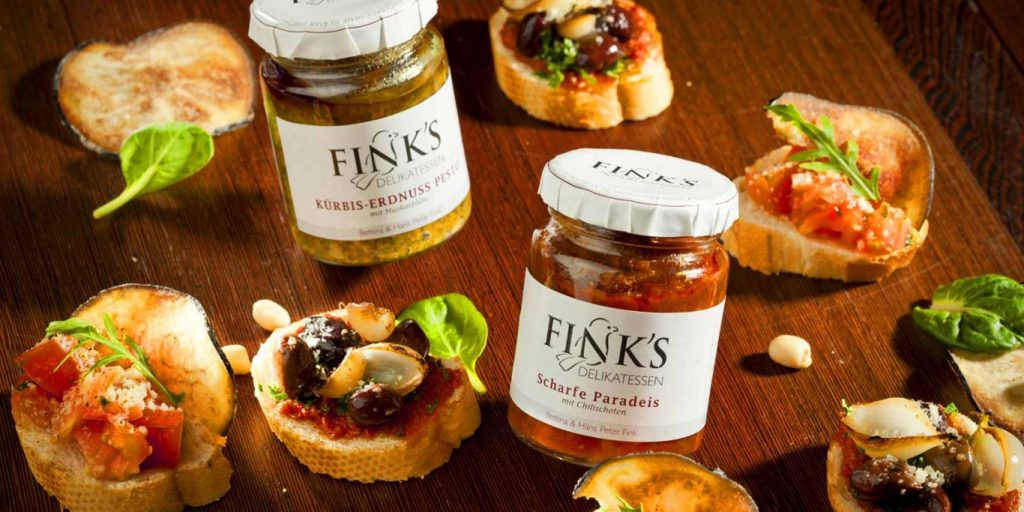 We are very proud to showcase you our wonderful Black Walnuts from our recently-joined Austrian supplier Haberl & Fink's. At Fink's, only the best ingredients from nature are used: fruits and vegetables from the region, fresh from the tree or field. Their Black Walnuts are ordinary walnuts which get picked early when they are still green, then get fermented and preserved in a condiment brew. Perfect in addition to pastries, cheese, venison meat, roasted meat and desserts. You can easily find them here at different quantities, £7.00 for 280ml or £10.00 for 400ml, allowing 4-5 days for delivery.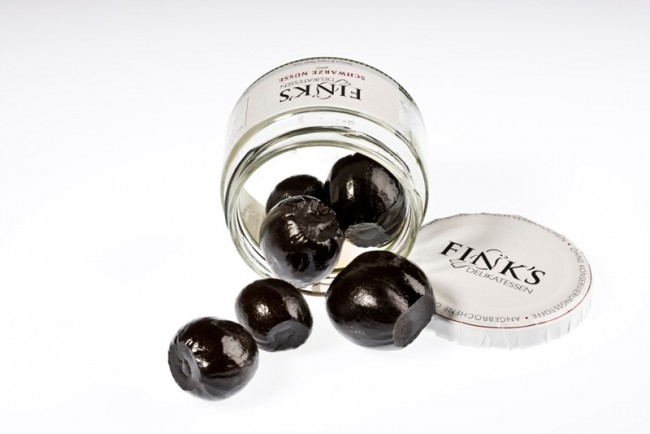 Are you wondering how to exploit our Black Walnuts in your kitchen? Our thoughts went straight to a delicious Pesto! Here's a hint on how to do that.
We found out a marvellous home-made recipe from "Forage Chef" which is worth re-sharing with you.
Black walnut pesto recipe
Ingredients (Yields 1 cup):
2 cups of tightly packed basil leaves
1/3 cup Black Walnuts toasted and rubbed in a towel to remove bitter skins
1 clove fresh garlic
½ cup evo
¼ tsp freshly ground pepper
½ cup grated grana padano or parmigiano reggiano
How to prepare it:
Preheat the oven to 350. When it is preheated, put your walnuts in a saute pan or cookie sheet and toast for about 15 minutes, until aromatic and nicely toasted, but not at all black or burnt. Cool the walnuts completely so they do not heat the basil while pureeing in the blender, which will destroy the color.
Pick the basil leaves off of their stems, blanch it in a boiling salted water until just wilted, then refresh in ice water to cool and preserve the color. Then drain the basil and chop roughly.
In the bowl of a high speed blender or food processor, puree the basil, cheese, nuts and clove of garlic until roughly pureed.
Finally drizzle in the oil slowly until a smooth puree is formed.
Transfer the pesto to a tupperware. Press plastic wrap down directly on the surface of the pesto, so that air cannot touch it, Then cover the container with another layer of plastic wrap and refrigerate until needed. The pesto will also keep for months in the freezer as the oil helps to prevent freezer burn.
A slightly different variant from the classic pine nut Pesto for a change. With its nutty flavour and melt-in-the-mouth texture it can definitely jazz up most of your dishes.
But don't worry, if you are a professional chef and want a faster but still incomparable – in terms of quality – Black Walnut Pesto, you can directly buy our fruity and spicy Pesto made out of Tomato-Black Walnuts, which is just perfect to Pasta. Also tastes wonderful to cheese, grilled fish or meat and spread on fresh bread. A variety of traditional and non-traditional ingredients compose this mouth-watering pesto: Tomatoes, Olive Oil, Black Walnuts, Cashews, Cheese, Sucrose, Garlic, Salt, Paprika Powder, Lemon Juice, Herbs, Chili, Cilantro.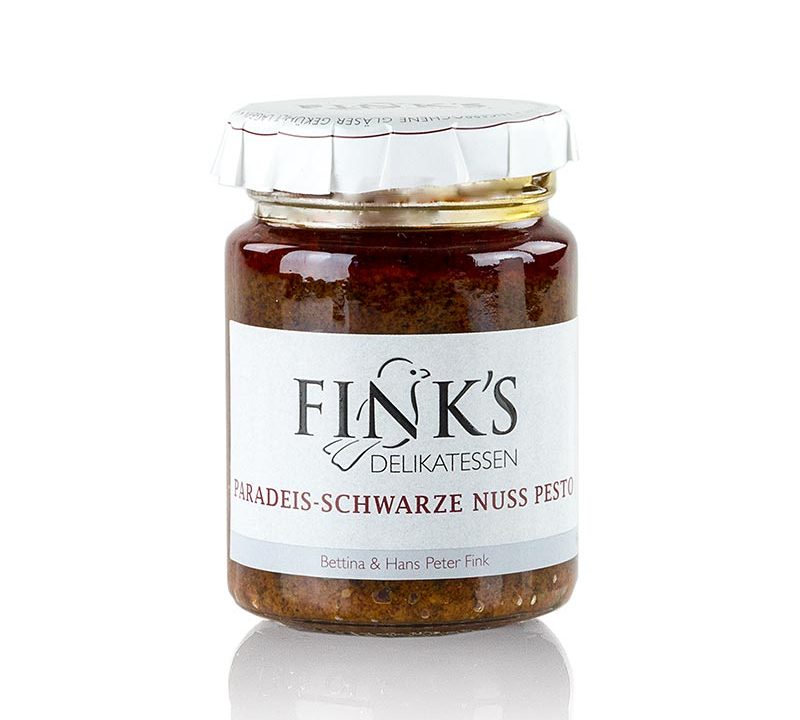 Who's Fink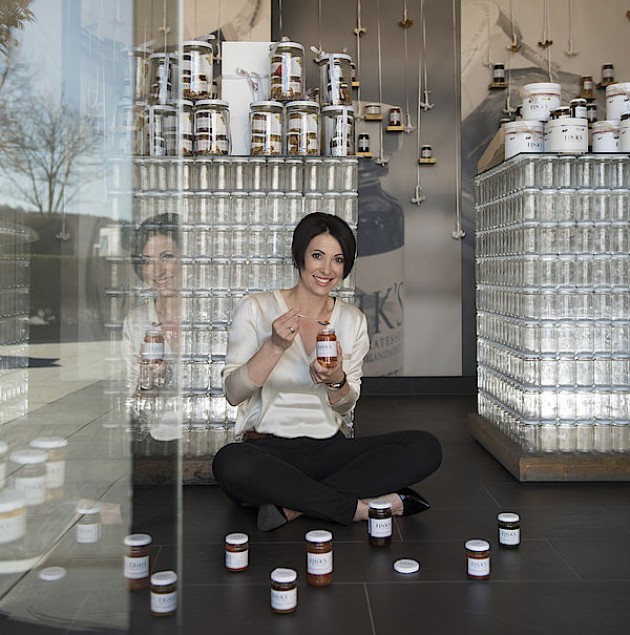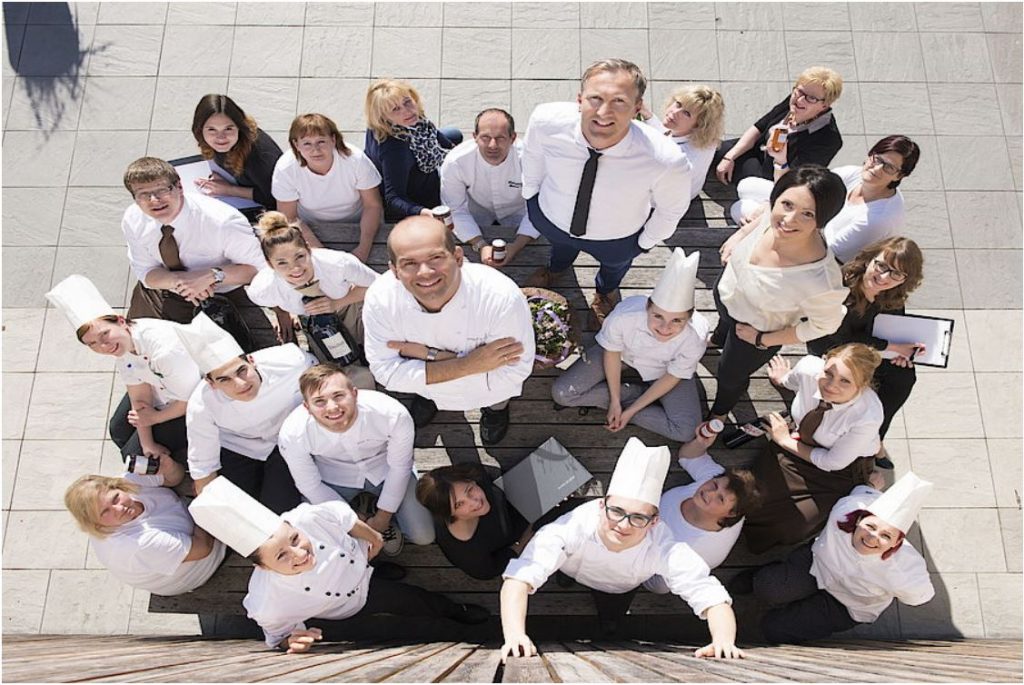 What started as a small project in 2002 is now one of the most successful delicatessen factories in Austria. In the in-house delicatessen manufactory, they also produce pickled and cooked delicacies such as vinegar, chutneys, pesto, roasters, jams and much more by hand.
Even if the production quantities have changed in recent years, their way of working has remained the same. The fruit and vegetables are brought into glasses with a lot of passion and sensitivity when dealing with food. The fruit is largely peeled, cleaned, rubbed, pitted and cut by hand. Also when boiling down, filling, labelling and packaging, a lot of work is still done at Fink's. That's because Fink's delicatessen stands for quality, and this can only be achieved with the best raw materials and great commitment.
Fink's delicacies are made according to the best recipes by Bettina and Hans Peter Fink. Again and again, the two work on new creations and creative recipes in order to always impress with new tasteful compositions.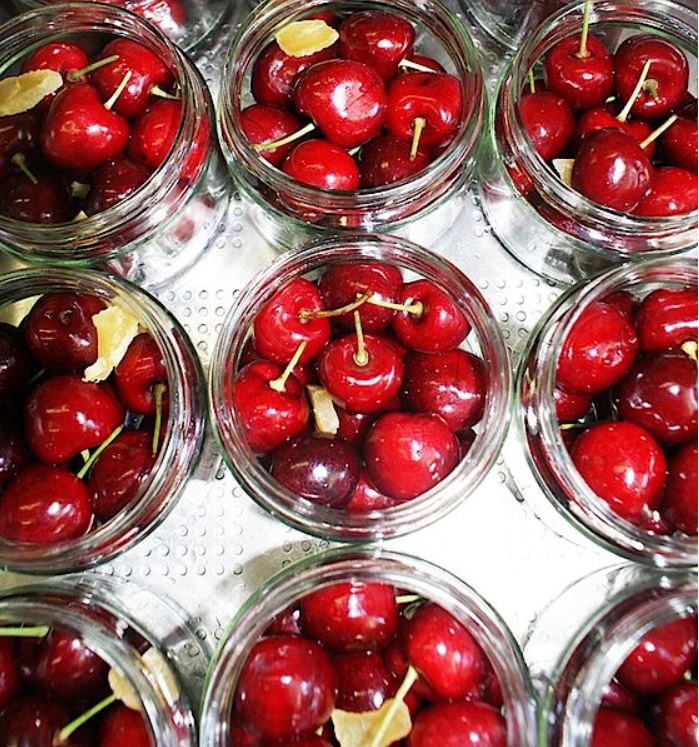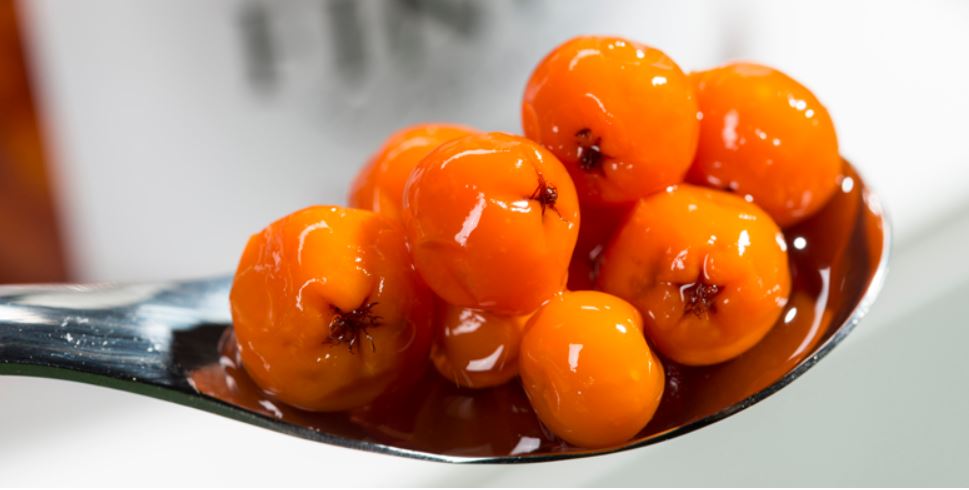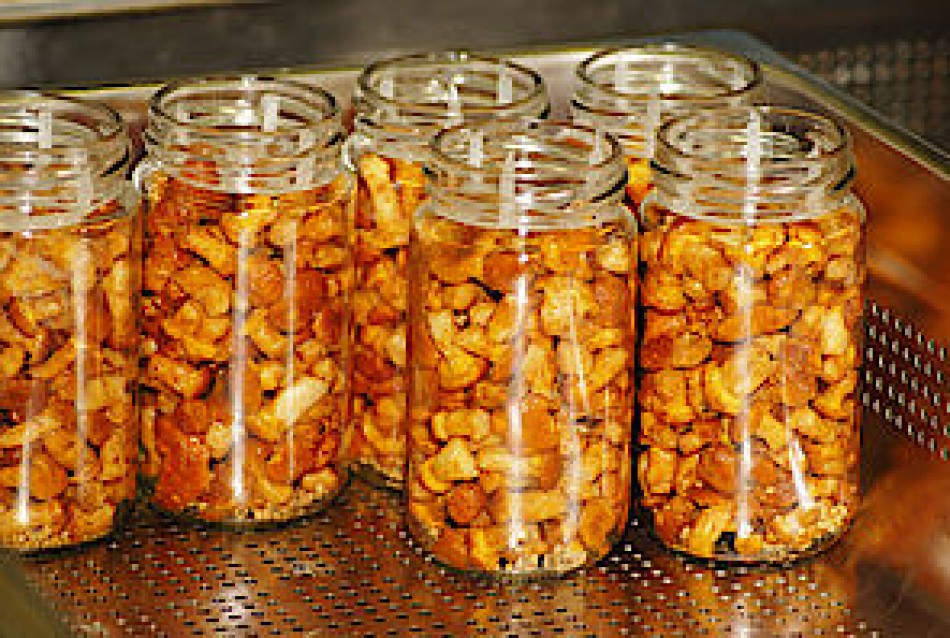 Discover our unique and high-quality range of ingredients, already trusted by awarded Chefs. All this and much more available on todelli.com, with just a click of the mouse you can place your order today or message the maker to ask for more info and for samples.
Written by: Giada Demarchi