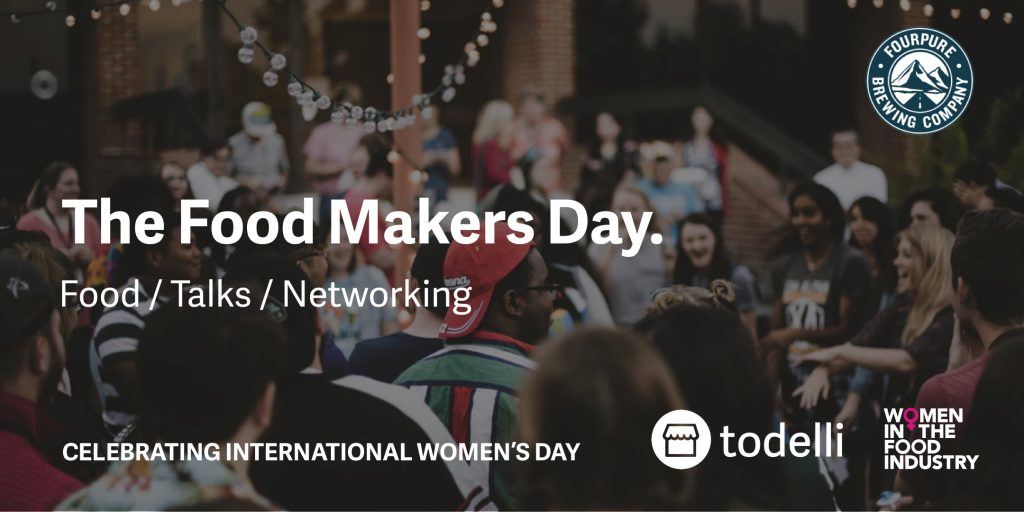 On Sunday the 8th of March, Todelli and Women in the Food Industry invite you to join a vibrant day full of food, talks and at the presence of amazing female food business founders to celebrate International Women's Day.
Our Sunday will start at 12:30 pm with a panel discussion Chaired by Mex Ibrahim – co-founder of Women in The Food Industry, our panel brings together the following inspiring women: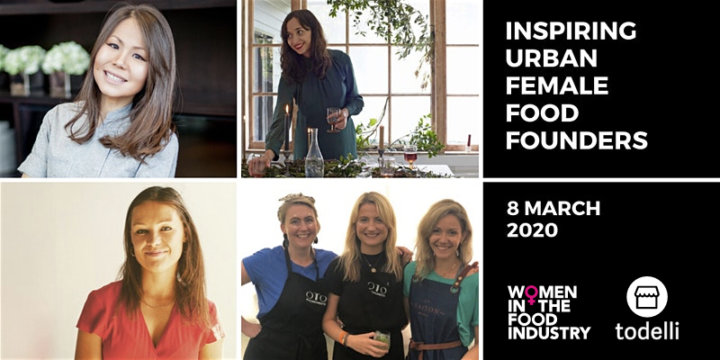 From 2:30 pm – 6:30 pm the Event will be open to the public and free to you to join, sample and buy food products & drinks from a mix of sustainable and unique food makers that make a difference to our food supply chain every day.
Spice Infused Natural Juices, Hummus from surplus vegetables founded on a passionate commitment to reducing food waste, Organic and sustainable Olive Oil Made on the Greek island of Lesvos, that also helps communities in Africa plant trees, Fresh truffles foragers making delicious truffle Olive Oil, MIXED THAL- a brand, identifying a new taste of samosas, Korean Turnip & Vegan kimchi as well as Persian turnip torshi &  and so much more to explore on the day.
Book your free Visitor ticket here and experience a unique day at the Fourpure Brewery Space in Bermondsey on Sunday the 8th of March.