Back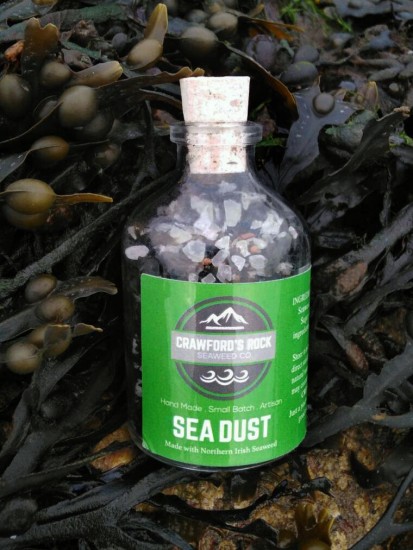 Description

A mixed profile of seaweeds ground and Milled with a sprinkle of coconut sugar and smoked maldon
Certifications & Awards

Finalist Blas na HEireann
Made in: United Kingdom

Entered in Vegan Awards 2023
Sea Dust
Organic
Vegan
British
Ethical
A mixed profile of seaweeds ground and Milled with a sprinkle of coconut sugar and smoked maldon
About Crawfords Rock Seaweed Company

Newry, United Kingdom
Traditionally our ancestors foraged the beach for shoulk (commonly known as Laver or Nori). They would have washed and boiled the shoulk for many hours and when cooked added salt and pepper. This was served on home baked soda farls or wheaten bannock.

Today we relive this tradition in a very modern company called Crawford's Rock Seaweed Company were we make award winning seaweed seasonings and seaweed salts.
Why shop for food at Todelli?
Expertise
Trusted by Chefs
Culinary Treasures
Rare delicacies
Support Independent
Small businesses
Having questions or looking for something that is not yet on Todelli? Our concierge team is here to help.
Chat to our team