Back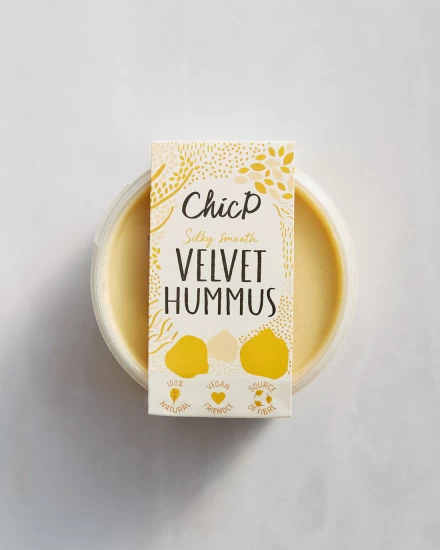 Description

A delicious , creamy hummus made from different grades of chickpeas and olive oil for smooth textured hummus
Ingredients

Chickpeas (54%)
rapeseed oil (16%)
tahini (15%)
lemon juice
olive oil
garlic
vinegar
salt
Made in: United Kingdom

"Love what you are doing" Thomasina Miers
ChicP Velvet Plain Hummus
Vegan
Vegetarian
A delicious , creamy hummus made from different grades of chickpeas and olive oil for smooth textured hummus
About ChicP

London, United Kingdom
The inspiration behind ChicP is my passion to change attitudes to the way we approach cooking and waste...a chef turned entrepreneur.
Why shop for food at Todelli?
Expertise
Trusted by Chefs
Culinary Treasures
Rare delicacies
Support Independent
Small businesses
Having questions or looking for something that is not yet on Todelli? Our concierge team is here to help.
Chat to our team