Back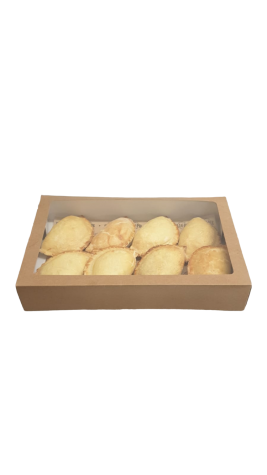 Description

Sharing Box for 2- 3 people. Customise it with the flavours you like the most.
*medium-sized pies
Made in: United Kingdom

Variety Box of 8 pies
Sharing Box for 2- 3 people. Customise it with the flavours you like the most.
*medium-sized pies
About Eli & Pie

London, United Kingdom
My pie mission is to simply provide a snack to feed hungry souls. Soul food isn't just about great taste, it's really about feeling good inside and out. Fresh, quality ingredients combined with exciting flavour combinations that let your taste buds shimmy and make you smile ear to ear... Then reach for another pie!
Why shop for food at Todelli?
Expertise
Trusted by Chefs
Culinary Treasures
Rare delicacies
Support Independent
Small businesses
Having questions or looking for something that is not yet on Todelli? Our concierge team is here to help.
Chat to our team