Back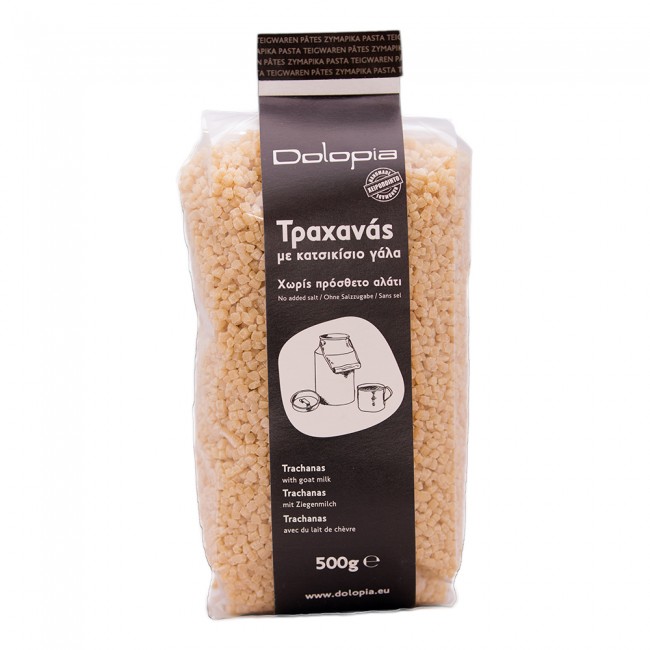 Description

500g Also available in catering packaging.
Ingredients:
Flour of durum wheat Mavragani, goat milk (min28%), semolina
Made in: Greece

Trachanas with goat milk
500g Also available in catering packaging.
Ingredients:
Flour of durum wheat Mavragani, goat milk (min28%), semolina
About Dolopia

Domokos, Greece
Vasilis & me decided to turn to the past, to be inspired by the knowledge and wisdom of previous generations and create products of modern aesthetics. Our deep love and nostalgia for old-fashioned flavours were the reasons for the establishment of Dolopia, a plant producing handmade pasta, mezé, jams and sweets. We care about delivering good quality products to Chefs around the world – Awarded Chefs and Restaurants trust us already like Hilton Athens & Andreas Lagos.
Why shop for food at Todelli?
Expertise
Trusted by Chefs
Culinary Treasures
Rare delicacies
Support Independent
Small businesses
Having questions or looking for something that is not yet on Todelli? Our concierge team is here to help.
Chat to our team