Back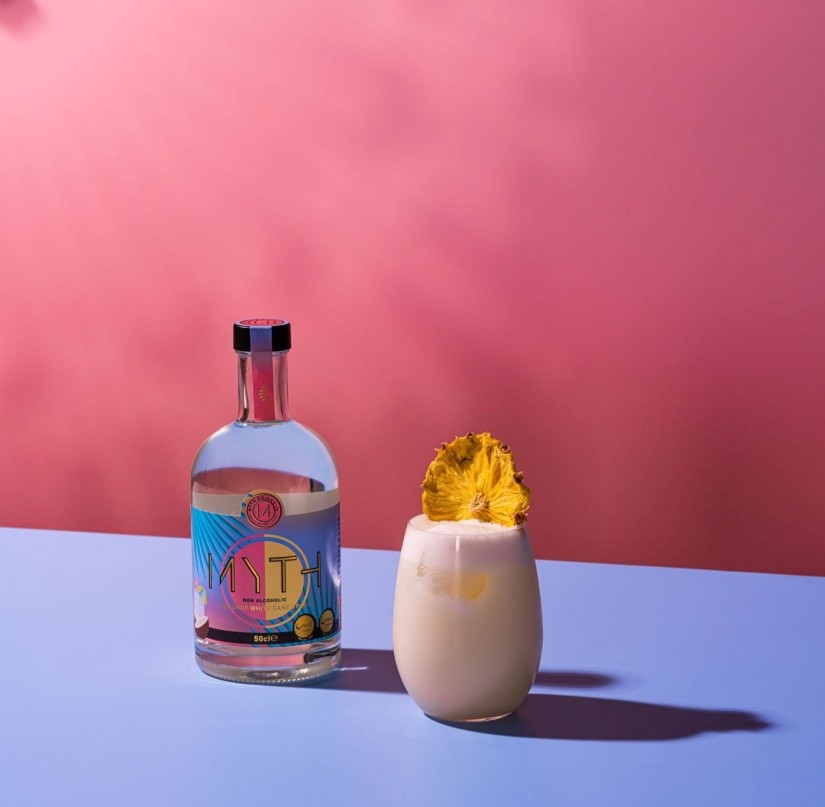 Description

Deliciously alcohol-free white cane spirit naturally flavoured with coconut.
Ingredients

Water
Sugar
Vegetable Glycerine Rice
Vinegar Flavourings (including natural coconut flavouring)
Acidity Regulator (Malic Acid)
Preservative (Potassium Sorbate)
Certifications & Awards

FreeFrom Food Award
IWSC Zero Alcohol Trophy
World Alcohol Free Awards - Gold
IWSC Zero Alcohol Gold Award
Free From Christmas Drink of the Year
Made in: United Kingdom

Here's what the IWSC judges said
"Wonderful notes of coconut, peach and caramel, almost akin to Malibu. The beguiling finish has a beautiful mouthfeel and is a real delight served either neat, or as a great mixer."
Myth Coconut White Cane Spirit (50cl)
Gluten free
Vegan
British
Vegetarian
Deliciously alcohol-free white cane spirit naturally flavoured with coconut.
About Myth Drinks Ltd

York, United Kingdom
We are happy people but have often felt sad following a nice meal or a night out when the drinks we were offered weren't much fun. We don't drink alcohol and struggled to find anything exciting or grown-up.

Not big fans of elderflower fizz or kids pop we thought we would have a go at making something which would make us smile! After a couple of years of development and a lot of hard work we have done just that and we think we've created something really special.

We launched quietly in May 2022 and by July we were celebrating our first indust
More from Myth Drinks Ltd
Why shop for food at Todelli?
Expertise
Trusted by Chefs
Culinary Treasures
Rare delicacies
Support Independent
Small businesses
Having questions or looking for something that is not yet on Todelli? Our concierge team is here to help.
Chat to our team