Back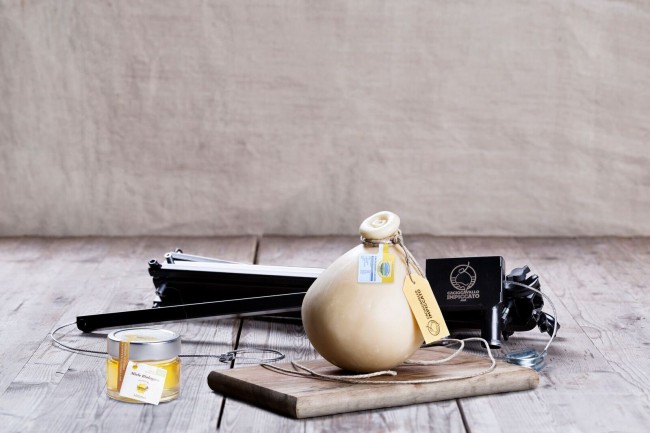 Description

The box contains the following products: Patented iron Stand, Lucano Caciocavallo cheese 1,2kg, Biologic Honey of the Pollino
Made in: United Kingdom

Our patented iron Stand allows you to place it to your BBQ, melt the cheese and spread it on bread. Simply delicious!
Caciocavalloimpiccato Kit Basic
The box contains the following products: Patented iron Stand, Lucano Caciocavallo cheese 1,2kg, Biologic Honey of the Pollino
About Caciocavallo Impiccato

Roma, Italy
We are a group of people passionate about good food and product quality. We are the first customers of the Caciocavallo Impiccato.
More from Caciocavallo Impiccato
Why shop for food at Todelli?
Expertise
Trusted by Chefs
Culinary Treasures
Rare delicacies
Support Independent
Small businesses
Having questions or looking for something that is not yet on Todelli? Our concierge team is here to help.
Chat to our team